Volunteers needed for Southmead's Macmillan Wellbeing Centre
Volunteers are needed to help support people with cancer in Bristol's first Macmillan Wellbeing Centre.
The Centre, which is due to open this summer, is being built on the Southmead Hospital site and will provide therapies, support, information and advice for people living with and beyond cancer.
The Macmillan Wellbeing Centre, run in partnership with North Bristol NHS Trust, will help people access financial support, enable them to find the right amount of information about their condition and treatment, as well as providing information about support groups all under one roof.
It has been designed with patients and their families in mind with comfortable chairs, private spaces and guided access to information along with space to hold support groups and educational events.
A team of volunteers is being recruited to help support patients through the centre.
Could you spare just a few hours each week to share your skills with people living with cancer?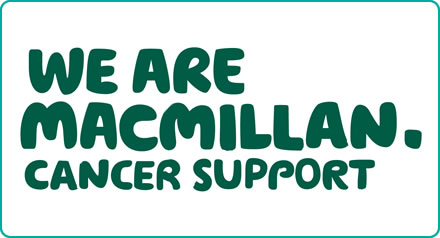 Project manager Helen France said: "We are really excited about setting up this service in our fabulous new Centre at Southmead Hospital, which will improve the lives of people living with and beyond a cancer diagnosis in Bristol. 
"This joint partnership between Macmillan Cancer support and North Bristol NHS Trust will allow us to build on our commitment, and compliment the work we are already doing as a Trust on the second phase of the National Cancer Survivorship initiative project."
Helen added: "We are looking for a team of volunteers who are interested in cancer care, are enthusiastic about helping others and who have really good communication and organisational skills. 
"We need our volunteers to help co-ordinate the smooth and efficient running of our new Centre and be motivated to work as a team to ensure our visitors and service users have the best possible experience.
"In return, we will offer our volunteers full support as well as ongoing training.
"This is a really great opportunity to meet and work with new people and develop IT, administrative and customer service skills.
"It's also a perfect way of course, to get involved with an exciting new project and to give something back to the local community!
There are lots of other ways to get involved too, so if anyone wants more information, please get in touch."
If you can spare some time to help out at Bristol's first Macmillan Wellbeing Centre contact 07860 783 115.
For more information the centre visit www.nbt.nhs.uk/wellbeingcentre.