Aphasia Software Finder
Aphasia Software Finder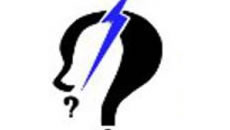 In this information age we are now living in, many people are looking to find computer software which can help people with aphasia.  More and more aphasia software programmes are coming onto the market.  Knowing which to choose can be an uncertain, expensive and chancy process as there has been no central point that links to all the available software.  Also it is often difficult to determine whether a given piece of software is suitable for an individual person just by looking at the suppliers' sites.  The Tavistock Trust for Aphasia commissioned the Bristol Speech & Language Therapy Research Unit to create a free, online resource that aims to meet this need, designed for people with aphasia, their carers, as well as for Speech & Language Therapists.
It enables them to specify their area of language difficulty and immediately be given a list of available relevant treatment software programmes.  Detailed information is then provided regarding each programme, enabling an informed choice to be made.  This tool will make the search and selection process quick, simple and objective thus helping avoid inappropriate purchases.
The resource can be accessed at www.aphasiasoftwarefinder.org
For information about the project download the PDF below.