Mindfulness & Aphasia
Mindfulness & Aphasia
Would mindfulness techniques enable the person with aphasia to minimise the impact of anxiety?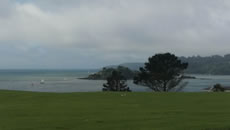 Currently there is little existing research work in the area of mindfulness in relation to people with aphasia.  However, the techniques used in mindfulness would seem to lend themselves to being carried out by people with aphasia, as it is substantially based in non-verbal activities.
The development of this research is therefore being informed by asking people with aphasia about any current strategies they use to minimise anxiety and its impact on communication.  In addition to this the researcher is exploring mindfulness to consider how it may increase the ability of people with aphasia to cope with anxiety and to minimise the impact of their language difficulties in both 'comfortable' and more stress-inducing situations.
To find out more download the PDF below.