Prostate Cancer Care Appeal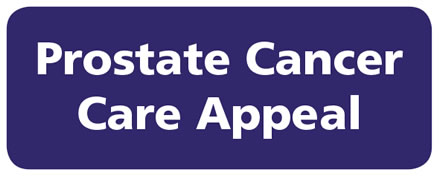 Prostate cancer is the most common cancer in men. Every day more than 130 men are diagnosed with the disease in the UK. Unfortunately we will all know someone affected – a brother, son, father, grandfather, husband, partner or friend.
Southmead Hospital is the largest urological centre in the country and is one of only 5 centres in the UK to specialise in robotic prostate surgery. Our team of leading surgeons have ensured that we are at forefront of prostate cancer care in the UK.
But having helped save the lives of 1000s of men, our robot is now aging. 
We need your support to help give more men in Bristol and the South West the very best prospect of recovery and survival through our Prostate Cancer Care Appeal.
Why Robotic Surgery?
Robotic prostate surgery is much better for men suffering with prostate cancer than traditional methods – it's more accurate, less invasive, causes less blood loss, and reduces the length of stay in hospital. Men also have much better long term prospects for a full recovery.
Your donations will:
Purchase two new robots for the hospital to meet growing demand
Fund new diagnostic and treatment options
Support the training of the next generation of robotic surgeons
It's an ambitious £2 million appeal, but with your support we can protect adn give men the best possible future. 
For more information and to make your donation visit www.southmeadhospitalcharity.org.uk/prostate