The question of why an arts and health programme needs a quality framework is an interesting one.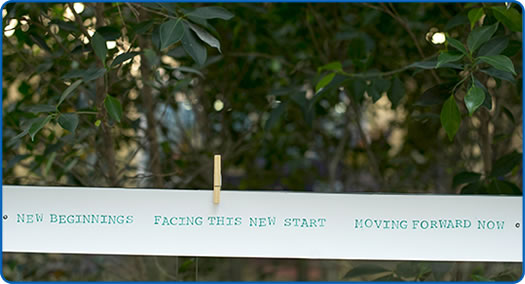 It's difficult to define what 'quality' is when talking about art because it's an area of work to which people respond so subjectively… for example, the artworks you really love are likely to be different to the ones someone else would treasure. 
However, the worst scenario for Fresh Arts would be that you don't even notice that there is art on the walls of our hospitals!
So, our Collections' policy has been to hang an assortment of works on the walls, work that is stimulating, challenging, calming or moving – and of a great enough variety to ensure that if you don't like the artwork in front of you right now, you will find something you love hanging elsewhere.
And how might this translate to the activities Fresh Arts runs? 
It's vital that the arts programme delivers North Bristol Trust's values in everything it does:
Putting patients first
Recognising the person
Working well together
Striving for excellence
It's this final ambition that informs the quality framework we work within.
We have written our Quality Framework to make sure that the arts programme is delivering work of exemplary quality, measured against national standards and on a par with the quality of clinical care delivered by the Trust.
Our Quality Framework defines how we design, deliver and manage all our projects - from the artwork commissioned for the walls of the hospital to the interventions & activities artists are providing for and with our patients.
In order to establish parity of quality of care with North Bristol Trust's clinical service delivery, we are aligning ourselves with national standards of professional practice and good models within participatory arts projects. 
Francois Matarasso (honorary professor, Gray's School of Art, Robert Gordon University, Aberdeen) identifies five stages in engagement arts processes at which issues around or aspects of defining or securing quality can be considered: conception, contracting, working, creation and completion. 
This forms the basis of some rules of engagement - or a quality framework - for the Fresh Arts programme against which each project or development is measured before, during and after delivery.
If you would like to see our Quality Framework or discuss it in more detail please contact us.