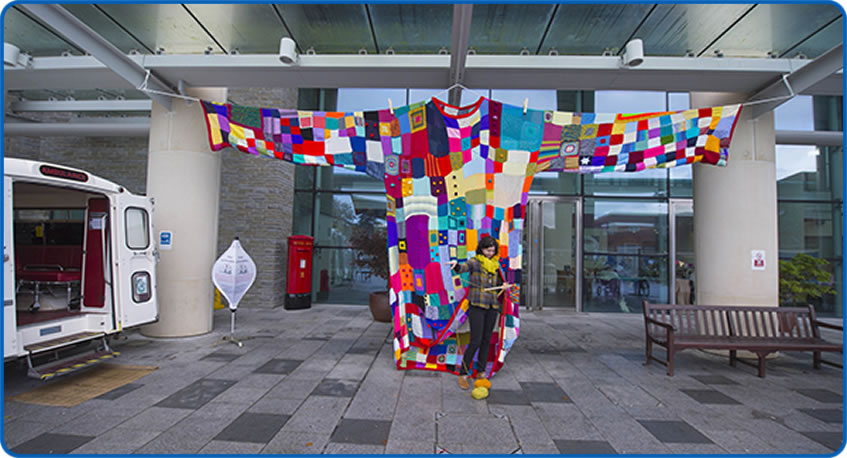 During 2014, the focus of Ali's interventions was to get individuals from across the hospital and in local community groups to knit colourful squares. These were then sewn together to create a unique, unexpected and joyful visual 'signpost' to the first Fresh Arts festival in October.
The Giant Jumper was hung over the entrance of the Brunel building in an enormous patchwork burst of colour and texture.  Its purpose was to make people smile, and to draw potential participants and visitors into workshops and activities running during the festival.
The Jumper acted as a metaphorical 'giant poster' advertising the festival and the fact that something unusual and creative was taking place within the hospital and giving people a warm welcome to the new hospital building.
To build on the success of The Giant Jumper, funding from Southmead Hospital Charity was secured for first one, and then two, years of knitting activities with patients, staff, families and local community groups, teaching and working towards large installations and small interventions throughout 2015.
Feedback
It was like being greeted by a giant hug!
Staff member on arriving at work