The MyPregnancy @ NBT smartphone App is now available and can be downloaded for free from
Apple iTunes
or
Google Play
.
The App is designed to support you to make informed choices about your care in pregnancy and where you would like to give birth and will replace paper Patient Information Leaflets from a number of different sources. However, if you need to receive paper copies of the information as you do not have access to the App please speak to your midwife who will print out copies of the information for you.
Funded by Southmead Hospital Charity the App offers a range of information about pregnancy, labour and birth, including:
Information that would have traditionally been provided via paper Patient Information Leaflets e.g. booking information, Antenatal & Newborn screening, care options for labour and birth, monitoring your baby's fetal movements, Pregnancy complications, Infant feeding, etc. 
information about options for place of birth, including home, Cossham Birth Centre, Mendip Birth Centre and Central Delivery Suite with virtual tours of each
Maternity Unit contact details and web links to various support groups
A handy notes section to enable you to make a note of questions you may wish to ask at your next appointment with your Midwife or Obstetrician.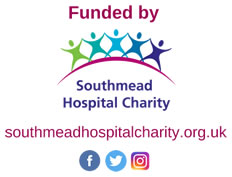 It is easy to use anytime, anywhere, and once downloaded does not require an internet connection.
Download it today - search your app store for MyPregnancy @ NBT - or speak to your midwife.