"A transplant gave me back my life."
"A transplant gave me back my life."
Tuesday, 6 September 2016
Stephen Garrett, age 58, received a kidney transplant in June this year after being on the waiting list for almost four years. Fit and healthy all his life, he was diagnosed with polycystic kidney disease eight years ago and had been on dialysis, three days a week, for 18 months. It had become a way of life.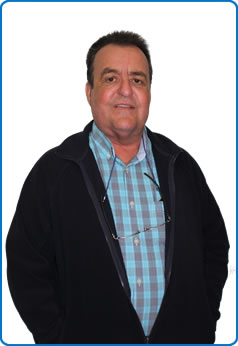 "I was having dialysis at the satellite unit at Frome one Tuesday morning," said Stephen, "when the nurse came over and said 'How do you fancy a new kidney?' I couldn't believe it! The very next day I had my operation at Southmead."
Stephen began to feel better within a week and just six weeks after his transplant, felt well enough to return to work. "I'm just over the moon," said Stephen "I've got my life back. My transplant has given me back my freedom and there are no words to express how grateful I am to the person who donated their kidney. I'll never be able to thank them, but I hope their family can take some comfort from knowing that their loved one's decision to be a donor has completely changed my life."
The Richard Bright Renal Service at Southmead Hospital is the largest of its kind in the South West of England and carries out more than 100 kidney transplants every year. The service has a superb reputation thanks to its dedicated team of nurses, doctors and transplant co-ordinators.
Dr Rommel Ravanan, Clinical Director Renal & Outpatients said: "As a clinician, I'm privileged to see the incredible, positive transformation that a kidney transplant provides to patients like Stephen. Occasionally, I also have to witness progressive decline in health or premature death, despite the best efforts of all involved, due to a lack of donated organs. Such unnecessary deaths could be eliminated if more of us signed up to the Organ Donor Register and chatted to our loved ones to let them know our wish to be an organ donor."
We're supporting Organ Donation Week, 5-11 September.