BBC Music Day comes to Southmead Hospital
BBC Music Day comes to Southmead Hospital
Wednesday, 14 June 2017
BBC Music Day is coming to Southmead Hospital tomorrow (Thursday, June 15) with performances being broadcast live from the Brunel building atrium.
Southmead Hospital Charity is hosting the live performances as part of its month-long Buskathon event, which has seen music filling the hospital throughout June spreading cheer among patients, visitors and staff while supporting the Prostate Cancer Care Appeal.
BBC Music Day will bring together the voices of singers from 60 choirs from across the South West performing in the hospital's atrium.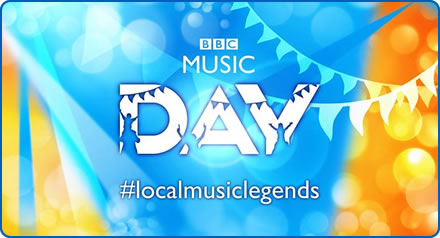 The Bristol Youth Choir will also be performing, as will special guest jazz saxophonist YolanDa and the UWE ReVoice Choir, a community choir for people affected by aphasia.
The theme for this year's BBC Music Day is the power of music – how it can bring us together, make us feel fantastic and create unforgettable memories.
"Southmead Hospital Charity funds a wide range of music throughout the hospital to make life better for our patients, their families and our staff." Explains community appeals manager, Adrian Brown.
"We know that music is beneficial to the health and wellbeing of our patients and it's been shown to help speed recovery.  The music also makes a very positive difference to the environment here at the hospital and we get a lot of supportive comments from people who enjoy it.
"We also use music as a great way to raise valuable funds for our Charity and hospital."
BBC Music Day this year falls right in the middle of the Charity's month-long Buskathon. There are performances in the hospital throughout June by local performers who are 'busking' for the Charity.  All money raised this year will go towards the Charity's Prostate Cancer Care Appeal.
"We're honoured to be chosen as a venue for BBC Music Day and feel it's a great testament to our use of music.  We hope everyone will tune in to BBC Radio Bristol and Points West to hear and watch the uplifting performances this Thursday." Adds Adrian.
The live performances from Southmead Hospital Charity will be broadcast on BBC Radio Bristol, BBC Radio Gloucestershire, BBC Radio Somerset and BBC Radio Wiltshire between 4 – 6pm, and on BBC Points West between 6.30 – 7pm on Thursday 15 June.