Clinical lecturer recognised for renal research
Clinical lecturer recognised for renal research
Wednesday, 1 November 2017
Clinical lecturer Dr Pippa Bailey has won the AEG Raine Award by the Renal Association.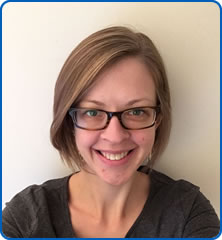 The annual award is open to junior investigators who have not yet reached consultant grade or senior lecturer for non-clinical scientists, but have made a significant contribution to renal research.
Dr Bailey, who is a Clinical Lecturer at the University of Bristol and North Bristol NHS Trust, carries out studies that address inequalities and inequities in renal medicine.
Currently, Dr Bailey is opening a large multicentre questionnaire-based case-control study, funded by Kidney Research UK, which will investigate the developing changes from earlier research. Dr Bailey is also in the process of designing and applying for funding for a socioeconomically-tailored multicomponent complex intervention to support people with kidney disease to access a living-donor kidney transplant.
Dr Pippa Bailey said: "I am extremely grateful for and honoured to receive the Raine award this year. I am indebted to those from whose encouragement and expert supervision I have benefited, in particular Professor Yoav Ben-Shlomo, Dr Charlie Tomson, Dr Fergus Caskey, Dr Amanda Owen-Smith and Dr Simon Satchell.
"I will be using the award to attend a training course on co-design run by the Point of Care Foundation, developed from the King's Fund programme, to aid with the development and refinement of the intervention we aim to trial."