Comedian and actor Stephen Merchant shows his baby face for Southmead Hospital
Comedian and actor Stephen Merchant shows his baby face for Southmead Hospital
Tuesday, 6 March 2012
Writer, actor and co-creator of 'The Office' Stephen Merchant is supporting an ambitious initiative to produce a mosaic picture of a thousand babies born at Southmead Hospital in Bristol.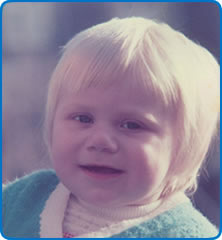 Stephen, who was born at the Hospital in the 1970s, is donating a picture of himself as a 5-month-old baby to be added to hundreds of other photos which will form a two-metre wide mosaic for the maternity unit.
The "Thousand Smiles" initiative is part of the Mums the Word Appeal to raise funds for the maternity department at Spouthmead Hospital.
Trevor Reid, head of fundraising for Shine Together, the charity for North Bristol NHS Trust, said: "To have Stephen's support for the Thousand Smiles mosaic is fantastic news.
"We are delighted to be able to include his baby photo with the hundreds of others we are receiving."
Stephen said: "This is a great way to celebrate being part of the history of Southmead Hospital, and to raise awareness of the fantastic work of the maternity unit."
The project is also being supported by two other members of the Merchant family.
Stephen's Dad Ron and his sister Alexandra who were both born at the hospital are sending in their baby photographs to be featured on the mosaic.
The Mums the Word Appeal would like to hear from anyone who was born at Southmead Hospital who would like to support the project and send in their photographs.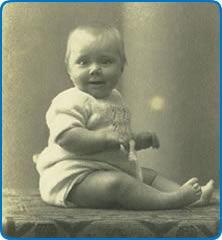 Trevor said: "Mums the Word has been gathering great momentum since we launched last year.
"We would love to hear from anyone, young or old, who was born at Southmead or has had a baby at our hospital.
"The mosaic will be a wonderful permanent tribute to the thousands of babies born in our maternity unit and families we are connected to across Bristol."
Photos already donated to the Thousand Smiles mosaic range from babies who are just a few days old, through to pictures from the 1950s.
Everyone who submits a picture will receive a memento print of the mosaic.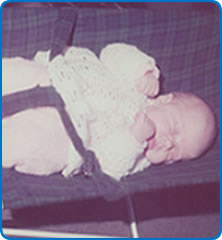 You can also make a donation online to the Mums The Word Appeal for the maternity unit or find out about our other fundraising events.
The Mums the Word appeal hopes to raise £1.5 million to redevelop the maternity unit at Southmead.
Plans include an expanded birthing suite, more consultation rooms for baby scans and a greater number of en-suite facilities for new mums.
The funds will also help refurbish the delivery suite and create a new family room for mums, dads, babies and their visitors.
If you or your baby was born at Southmead Hospital and you would like to have your picture included in the mosaic click here to upload your photograph.