Community Neonatal Team celebrates 20th birthday
Community Neonatal Team celebrates 20th birthday
Friday, 2 June 2017
A service that supports premature and poorly babies after they have left our Neonatal Intensive Care Unit has celebrated its 20th birthday.
The Neonatal Community Service supports families after babies have become well enough to leave to go home from the NICU at Southmead Hospital.
The community service was launched in June 1997 – the same year that the first baby went home from NICU while still on oxygen.

The community team started out with just one nurse, but has now grown to a team of five covering a geographical area from Gloucestershire to Weston-super-Mare and the babies they have visited over the years have grown too.
Former NICU babies ranging in age from 20 to two attended a special celebration at the hospital's Paediatric Outpatient Clinic – which some of them still attend for appointments.
The eldest former of the babies – 20-year-old Ruby Reed-Jones – was given the honour of cutting the birthday cake at the celebration today.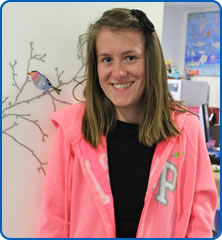 She weighed just 1lb 5oz when she was born and has remained incredibly grateful for the support of the team that cared for her when she was a baby – fundraising for them over the years.
"All the nurses and staff looked after me so well over the years," Ruby said.
"It's really nice to come and see everyone here especially those who haven't seen me since I was little."
The youngest NICU babies to attend the celebration were Alex Doerr's sons Thomas and Maximus who are now two and a half.
Alex knew had a better understanding of what happens in the unit than most parents as she is one of the doctors who works there.
The boys were born at 34 weeks, just as she was starting her maternity leave and they spent five days in special care and eight days in transitional care.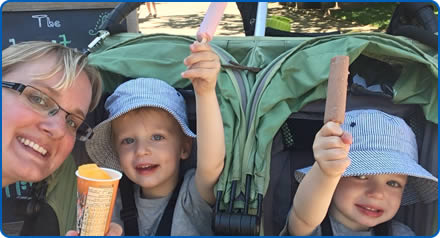 "I knew it from both sides, Alex said.
"I found that really nice as I knew everyone who was looking after them and knew I could trust them from early on."
Neonatal Community Service Team Leader, Caroline Burgess, said: "It is a real privilege to work as part of the community team helping to make the experience a little smoother for families."