Exceptional Healthcare Awards - Making a Difference
Exceptional Healthcare Awards - Making a Difference
Monday, 31 October 2016
The countdown is on to North Bristol NHS Trust's annual Exceptional Healthcare Awards.
The awards, supported by Southmead Hospital Charity, celebrate the efforts and achievements of some of our outstanding members of staff and volunteers.
In the lead-up to the awards ceremony on November 11 we will be showcasing the shortlisted nominees in every category.
Today we are starting with the Making a Difference category, which recognises teams or individuals who have consistently provided excellent customer care to patients, visitors, members of staff or other users.
The nominees are:
Helen Merry, Hearing Therapist
Speech and Language Therapy and Hearing Therapy Department (Acute Team)
Helen supports inpatients who are hearing impaired. Some patients have pre-existing hearing problems when they come to hospital, while others may lose their hearing as a result of the healthcare issue that has brought them into hospital.
Helen's nomination highlighted her kindness, professionalism, expertise and positivity, which are continually commented on by her patients, families and colleagues. She reduces the isolation and anxiety of her patients by treating them with great dignity and compassion.
Helen said: "I am really delighted to be nominated and very pleased that the role of supporting people with hearing problems has been highlighted in the acute hospital setting. It is so important to "Think Hearing" and how we can enable deaf and hard of hearing patients participate better in their rehabilitation."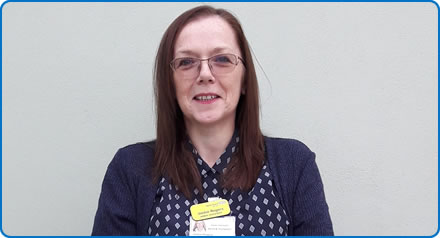 Jackie Rogers, Receptionist
South Bristol Dialysis Unit, Renal and Outpatients
Jackie was nominated for her superb customer service skills and always going the extra mile to deliver high quality care to patients and her team with initiative, enthusiasm and motivation. Her professionalism was highlighted in the nomination along with the respect she has from both patients and colleagues.
 "I was flabbergasted to find out that I had been nominated for an award but to then find out I had been shortlisted as a finalist was unbelievable "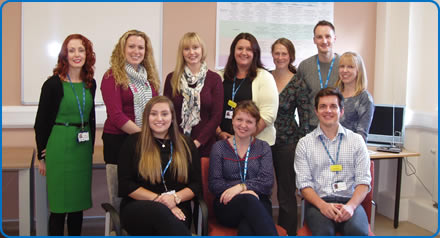 Head Injury Therapy Unit (HITU)
Frenchay, Neurosciences
The HITU team support individuals and the people around them to manage the consequences of brain injury. The very informative, experienced staff were nominated for providing 'life saving' care with great patience.
Dr Kesta Purt from the unit said: "The whole HITU team were delighted to discover that we had not only been nominated, but shortlisted for the exceptional healthcare award.
" As a team we strive to provide gold standard community brain injury rehabilitation, trying to provide an outstanding level of care with this complex clinical group.
"Being nominated and shortlisted for this award has provided the team with some recognition of the incredibly hard work every team member contributes to ensure ongoing high levels of clinical care are maintained."