Exceptional Healthcare Awards - Rising Star
Exceptional Healthcare Awards - Rising Star
Saturday, 12 November 2016
We are holding our Exceptional Healthcare Awards 2016 tonight (Friday, November 11).
The awards, supported by Southmead Hospital Charity, celebrate the efforts and achievements of some of our outstanding members of staff and volunteers.
In the lead-up to tonight's awards ceremony we have been showcasing the shortlisted nominees in every category.
The final category ahead of the ceremony is Rising Star, which recognises an individual who, early in their NBT career is making a significant impact or improvement at the Trust.
The shortlisted nominees are:
Kate Tyler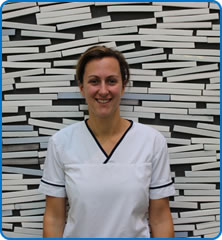 Physiotherapist Kate has been involved in a quality improvement project within the Trust. The nomination describes Kate as a truly inspirational member of staff, who has a true passion for her profession and strives to improve the life of all patients who she comes into contact with. Kate really does live by the trust values.
Kate said: "I was very surprised when I found out I was shortlisted, but also felt honoured.
"I love my job and felt very proud, even if I wasn't expecting it."  
Yvonne Munn, Medical Secretary, Rosa Burden Centre, Neurosciences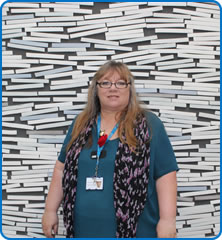 The medical secretary in the Rosa Burden Centre was nominated after her efforts in supporting a patient.
The nomination said Yvonne is highly regarded among her colleagues.  She has brought a great deal to her role. Her efficiency has seen the back log of work greatly reduce and along with this she has also show calmness, caring and compassion to all patients she comes into contact with.  
 Yvonne said: "It felt fabulous to know I could be such a help to a patient. I had a bit of a relationship with the patient so I think I was her first port of call.
"I've worked for the NHS for 20 years and never had anything like this before so it is amazing to be shortlisted."
Amanda Scott, Staff Nurse, South Bristol Dialysis unit,
Amanda has proved herself to be an exceptional caring and hardworking Staff nurse who truly lives the Trust values and performs to the best of her ability for her patients and colleagues.
Amanda said: "I am overwhelmed to be nominated for this award; I did not expect it at all. It's an honour to be recognised for the work that I do."