Exceptional Healthcare Awards - Rising Star
Exceptional Healthcare Awards - Rising Star
Saturday, 11 November 2017
We are holding our Exceptional Healthcare Awards 2017 tonight (Friday, November 10)!
The awards, supported by Southmead Hospital Charity, celebrate the efforts and achievements of some of our outstanding members of staff and volunteers.
In the lead-up to tonight's awards ceremony we have been showcasing the shortlisted nominees in every category.
The final category ahead of the ceremony is Rising Star, which recognises an individual who, early in their NBT career is making a significant impact or improvement at the Trust.
The shortlisted nominees are:
Neil Barua, Consultant Neurosurgeon
Neil has been improving both the educational and clinical service experience of F2 doctors, personally delivering a high quality clinical teaching program and restructuring working patterns to help them feel more supported. Neil's nomination talks of how all this has been achieved within a few months of starting as a consultant.
Daisy Elliott, Specialist Speech & Language Therapist
Daisy has initiated networking opportunities for speech and language therapists in the region, raising much needed charitable funds for future training courses. Daisy's nomination highlights her energy, professionalism, ability to learn quickly and willingness to pick up extra activity while remaining thoughtful and cheerful.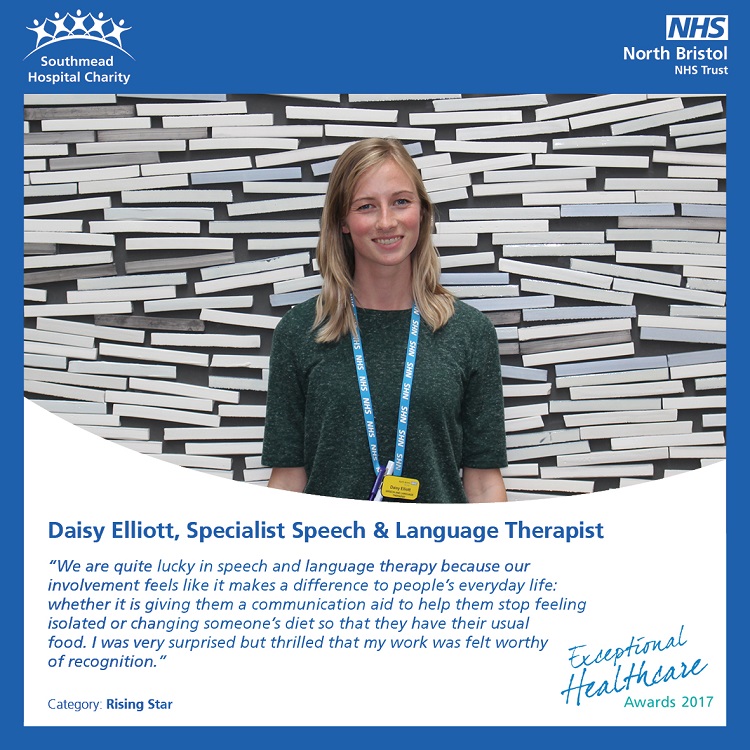 Chantelle Sims, AMU Staff Nurse
Chantelle is a newly qualified nurse, and was nominated for her compassion, empathy and for giving her patients time to express their needs, worries and requirements. Chantelle's nomination discusses how she not only shows compassion to her patients but also recognises the need to allow open communication with their loved ones.