Free bra-fitting service at Macmillan Wellbeing Centre
Free bra-fitting service at Macmillan Wellbeing Centre
Friday, 30 June 2017
We have launched a new bra-fitting service for women undergoing mastectomy surgery and breast reconstructions.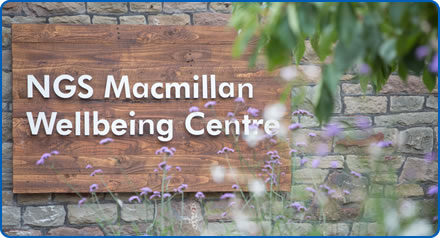 More than 900 local women are diagnosed with breast cancer each year. To support our patients, our breast reconstruction team is providing a free, confidential bra-fitting service at the Macmillan Wellbeing Centre in Southmead Hospital.
The service is held twice a month on Fridays at 12pm (see dates below). It is available for women pre and post-mastectomy surgery, and for those undergoing breast reconstructions.
Women are measured by Jackie Pool, an experienced breast care fitting specialist who is a volunteer for Keeping Abreast.
Caroline was one of the first patients to try the service. She said: "I was made to feel very at ease and comfortable. I had been finding it difficult to find bras after surgery that were comfy and practical, as I needed further surgery and was different cup sizes. Jackie showed me nice, comfy bras and practical solutions. It was a good service and I would recommend it."
The fittings take place in the private Apple Room; a relaxed atmosphere in the Macmillan Wellbeing Centre. It takes between 45 minutes to an hour, and women can try on different bras to meet their requirements.
Plastic surgery breast reconstruction nurse Caroline Oates explained: "We have found that in the past women were wearing ill-fitting bras which did not provide support, comfort or flatter their body shape. The aim of this service is to take some of the anxiety out of buying a bra and help boost self-confidence during a stressful time by providing women with information and support about the different styles of bras, as well as encouraging them to try a suitable bra on during their appointment."
Appointments for the service are limited. To book an appointment telephone Jackie on 07919 280144 or email jackie@nicolajane.com
The service is available on:
Pre-operation
14 July pre-op
11 August pre-op
8 September pre-op
6 October pre-op
1 December pre-op
Post-operation
28 July post-op
25 August post-op
22 September post-op
20 October post-op
17 November post-op
15 December post-op