Help Us, Help You Stay Well This Winter
Help Us, Help You Stay Well This Winter
Monday, 19 November 2018
In winter, the number of people attending accident and emergency (A&E) departments across the country increases, putting an additional, but sometimes avoidable, burden on the NHS.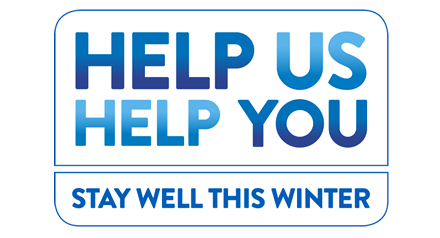 The Help Us, Help You campaign is encouraging people to look after themselves during the winter months by promoting self care and reminding the public of the importance of picking up prescriptions, staying warm over the winter months and checking in on elderly neighbours and relatives.
With demand on our A&E increasing over the winter months it is important to remember that the department is for serious or life threatening conditions only. For all other conditions please consider the healthcare options available to you such as your local minor injury unit, GP or pharmacist - if you are unsure of the service that best meets your needs please call NHS 111 for advice on the most appropriate service. 
To find out more visit our healthcare options page.