Help us to help you this winter - a message from our Chief Executive
Help us to help you this winter - a message from our Chief Executive
Friday, 2 December 2016
Winter is here and in the NHS that means we have to gear ourselves up for a busy few months.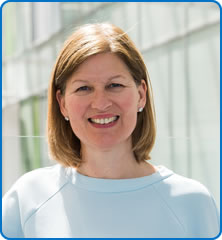 We know that we are not alone in facing the challenges that winter brings and like hospitals across the country we are doing everything we can to prepare for this.
But we are expecting this winter to be tough.
Patients can be assured that we have plans in place to help ensure we continue providing high quality and safe care across our services throughout winter.
You will have seen the headlines over the last couple of years referring to the impact of busy winters on emergency care. While winter has an effect on the whole of our hospital, the Emergency Department is the front door for many of our patients and as such becomes a barometer of what is going on across our services.
Increasingly, we see more patients with complex health needs coming into the hospital. These patients often need a package of care to be available when they leave hospital and sometimes this means they cannot go home as soon as they are medically fit, which in turn impacts on our ability to move patients from the Emergency Department onto our wards. It can also mean that sometimes we need to cancel non-urgent operations to relieve the pressure on the rest of the hospital.
If you do need to come to hospital we will always do our best to see you as quickly as possible, but at particularly busy times this may take longer than we would like. However, we would like to reassure you that our teams will give you the very best care and will keep you safe while you are with us.
But you can help.
If you really do not need to be seen at hospital and could receive healthcare advice elsewhere, whether that is your GP, pharmacist or NHS 111, please do not come to the Emergency Department. Pharmacists can help with many minor illnesses or ailments when your GP is not open and you may well find your health complaint is resolved quicker than if you come to hospital.
We will direct you to other services if you come to the Emergency Department when you should be seen elsewhere.
You can also do your best to protect yourself and your loved ones. If you have been invited for a flu jab please get vaccinated and take steps to keep fit and well. If you have older relatives or neighbours look out for them and encourage them to seek medical advice before they become so unwell that they need to come to hospital.
Andrea Young, Chief Executive
North Bristol NHS Trust