Ice skating gold medallist Robin Cousins visits Southmead Maternity Unit
Ice skating gold medallist Robin Cousins visits Southmead Maternity Unit
Wednesday, 31 October 2012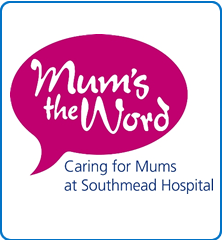 Bristol's Ice Skating Olympic Gold medallist Robin Cousins visited Southmead Hospital to show us his baby face and support our maternity fundraising appeal Mum's the Word.
Robin meet staff, parents, new babies and fundraisers at the maternity unit in Southmead Hospital on November 2.
He toured the post-natal wards before joining staff and supporters of the Mum's the Word charity appeal for a coffee morning.
One of the specially invited guests was former Midwife Grace Watson, who was working in the maternity unit at the time when Robin was born.
Robin has already shown his support for the Southmead Hospital Maternity Unit this year, by donating a photograph of himself as a baby for a specially the Thousand Smiles mosaic.
The mosaic will feature photographs of hundreds of babies born in the Southmead Maternity Unit over the past five decades.
Mum's the Word is raising funds to improve facilities across the wards and create a new family room in the post natal wards.
Trevor Reid, Head of Fundraising for the hospital, said: "We were delighted to welcome Robin to Southmead Hospital's Maternity Unit.
"The Mum's the Word appeal has already raised tens of thousands of pounds and we're very pleased that Robin is able to join us and our supporters to celebrate the work of the unit.
"Robin was thrilled to meet some of the new babies and proud parents and share with them his memories of Bristol."
On Twitter Robin said: "@shinetogether @northbristolnhs it was lovely to be there again after 55yrs! Gorgeous babies and happy parents surrounded by lovely people!"