More than 150 members of staff were celebrated at our 17th graduation ceremony
More than 150 members of staff were celebrated at our 17th graduation ceremony
Tuesday, 14 November 2017
We have celebrated the achievements of staff who have completed career development programmes.
More than 150 members of North Bristol NHS Trust staff received certificates acknowledging their success in completing apprenticeships, Care Certificates and Pre-Employment Programmes.
They included housekeepers, healthcare support workers, administrators and payroll clerks.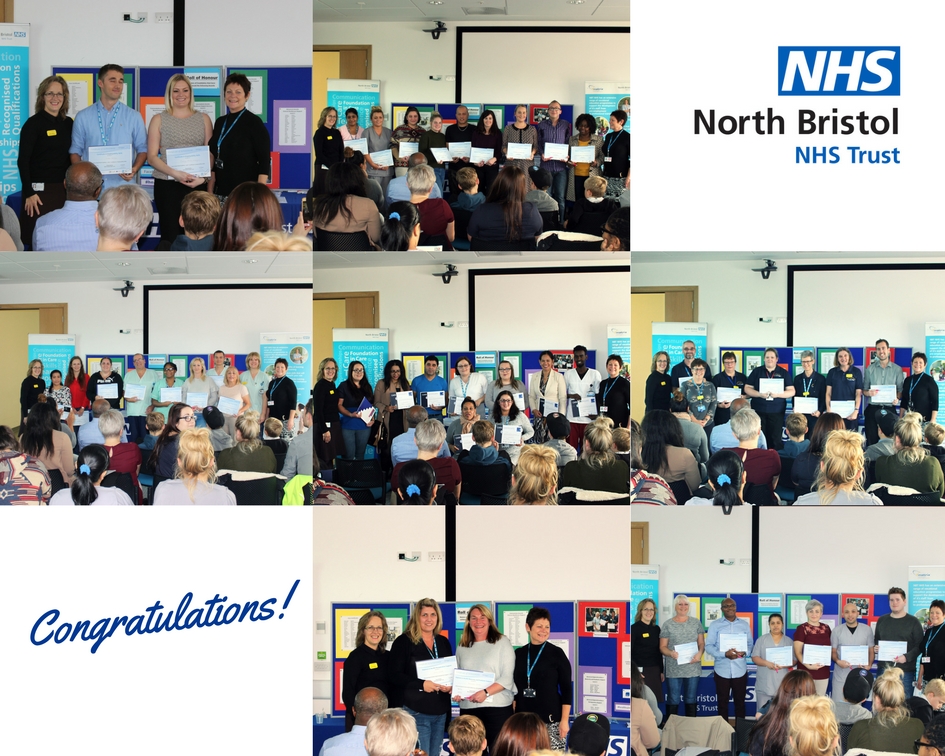 More than 250 learners are supported by the Learning and Development team through vocational study every year.
The awards represented at the Trust's 17th graduation ceremony, which acknowledged the support of learners' family and colleagues as well as their achievements, were:
• Completion of a Traineeship programme
• Care Certificate    
• Intermediate Apprenticeship  
• Advanced Apprenticeship   
• Higher Apprenticeships
North Bristol NHS Trust Director of People and Transformation, Jacolyn Fergusson, and Director of Nursing and Quality, Sue Jones, attended the awards. They said: "We feel it is important to celebrate the achievements of all of our learners to acknowledge their hard work in completing their qualifications.
"We are proud of all of our learners and our teaching team who are with them throughout this journey. Well done everyone."
We are part of SWATPRO (South West Association of Training Providers) and as well as NBT staff we provide training in collaboration with outside groups.
We have received a Good Grade 2 rating with Outstanding features from OFSTED and have Gold accreditation from Fair Train.