New Chief Executive appointment for North Bristol NHS Trust
New Chief Executive appointment for North Bristol NHS Trust
Thursday, 17 November 2011
North Bristol NHS Trust is pleased to announce that Ian Cumming OBE has been appointed as its new Chief Executive.
Ian Cumming is currently National Director for Quality at the Department of Health and was previously Chief Executive of the West Midlands Strategic Health Authority and University Hospitals of Morecambe Bay NHS Trust.
Peter Rilett, Chairman of North Bristol NHS Trust, said: "We were delighted by the calibre of the candidates that applied for the role and we all feel that Ian is the right choice for this Trust.
"Ian joins North Bristol NHS Trust during exciting and challenging times as we continue to strive to deliver high quality care in the most efficient manner possible, plus delivering our application to become a Foundation Trust in December 2012 and the new hospital at Southmead in 2014."
Ian Cumming, said: "I am delighted to be joining the team leading one of the largest trusts in the country and helping to deliver its objective of exceptional healthcare that's personally delivered.
"I hope my experience working in operational and policy roles at local, regional and national level in the NHS will be of benefit to the Trust as it seeks to work with its partners to deliver a transformation in the quality of care for patients across the communities we serve."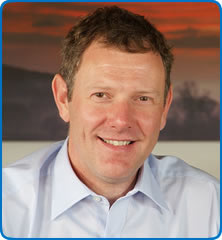 Ian will start his new role as Chief Executive in April 2012 and in the meantime Ruth Brunt will continue as Chief Executive until her retirement, ensuring a smooth transition of responsibilities.
Biography: Professor Ian R Cumming OBE - National NHS Managing Director for Quality during transition
Ian started his career in the NHS as a Biomedical Scientist and later worked in research into coagulation disorders in the Haemophilia Centre in Manchester, England before moving into general management in the late 1980s.
Ian has held a variety of NHS senior management posts, including Operating Theatre Manager at a large teaching hospital and Assistant Chief Executive to the former North West Regional Health Authority, before spending the last 16 years in CEO roles in the NHS. When Ian was first appointed as CEO in 1995, he was the youngest ever Chief Executive in the NHS.
In 2006 after almost 12 years as the CEO of a group of teaching hospitals, Ian was appointed CEO of NHS North Lancashire, a NHS commissioning body.  In 2008, this organisation was assessed as the twelfth highest performing commissioner in the NHS (out of 152).
From 2009 until 2011, Ian was CEO of NHS West Midlands - one of ten regional Strategic Health Authorities for the NHS in England. On taking up this role Ian also became a member of the national Management Board for the NHS in England. NHS West Midlands looks after the health needs of a population of approximately 5.5million and expends almost £10bn per annum.
In late 2011 Ian was asked to take a national lead role for the NHS looking at systems and processes to ensure high quality care is delivered during the transition to the new system.