New hospital at Southmead update May 2011
New hospital at Southmead update May 2011
Tuesday, 10 May 2011
The seventh and final crane is now on site at the new hospital at Southmead and construction is progressing very well.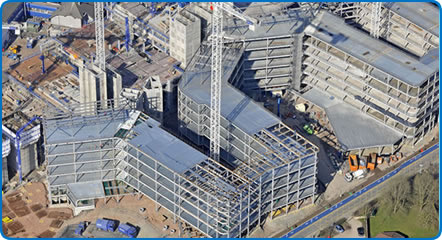 Steelworks that make up the ward blocks is more than 60% complete.
The stone cladding facing Dorian Way has now started and you can envisage what the completed ward blocks will look like.
To see all the building progress visit http://bit.ly/hYBzO8. You can also submit your own progress photos.