New non-executive director joins North Bristol NHS Trust board
New non-executive director joins North Bristol NHS Trust board
Monday, 4 September 2017
North Bristol NHS Trust has welcomed a new non-executive director to the board.
Tim Gregory will replace Andrew Willis, who has left the Trust Board after being appointed to chairman of Dorset HealthCare University NHS Foundation Trust.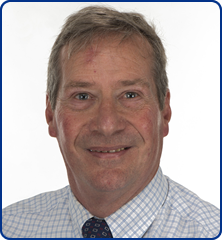 Tim, from Larkhall in Bath, is a seasoned corporate director with experience in local and central government. He has worked for Nottinghamshire County Council in various director-level roles for over seven years.
Tim is also a former Royal Marine Brigadier and studied at the Royal College of Defence Studies.
Tim said: "I am delighted to be joining NBT at such an exciting time. I am looking forward to helping the Trust deliver on its plans and objectives and making a real difference to the local community."
Welcoming Tim to the board, Chairman Peter Rilett said: "We are delighted to have Tim on the board. He brings a wealth of experience that will help us towards our vision of being the provider of choice for patients needing our specialist care."