NHS 70 memorabilia going on display at Southmead Hospital
NHS 70 memorabilia going on display at Southmead Hospital
Friday, 29 June 2018
A memorabilia exhibition featuring items from North Bristol NHS Trust's past is set to go on display at Southmead Hospital.
Photographs, breast pumps from years gone by, a trophy, hospital scarf and a Christmas menu from the 1970s are among the items that have been lent to us as part of our commemorations of the 70th anniversary of the NHS.
Some have been donated by staff, some from former staff and patients while other have been loaned by Frenchay Village Museum.
The exhibition in the atrium of the Brunel building will launch on Monday (July 2) and will remain in place until Friday (July 6) for anyone who wants take a look at the items on display.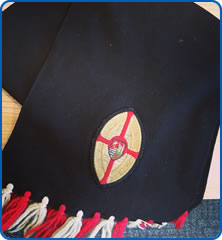 Thursday (July 5) marks the birthday of the NHS and to celebrate Southmead Hospital Charity is inviting you to join them for a Big 7Tea Party in the Brunel atrium.
In the run up to the 70th anniversary of the NHS we have been sharing NHS 70 Stories about staff and patients past and present and the tea party, which runs from 10am to 2pm, is an opportunity for people to share their memories.
We are also encouraging patients and staff to share the reasons why you love the NHS on social media. You can find the link to a template to use here.