Staff art exhibition – open for submissions
Staff art exhibition – open for submissions
Monday, 27 March 2017
It's been four years since our last staff art exhibition, and we think it's about time we got your work up on the walls again!
With such a large workforce, across many sites, we think there are bound to be some undiscovered artists. Fresh Arts, the Trust's arts programme, would like to share your work with your colleagues, patients and visitors, in our staff art exhibition.
The exhibition will run from 1 September 2017 until 2 January 2018. It will hang in the Sanctuary Gallery; the long wall behind the piano on level 1 of the Brunel building at Southmead.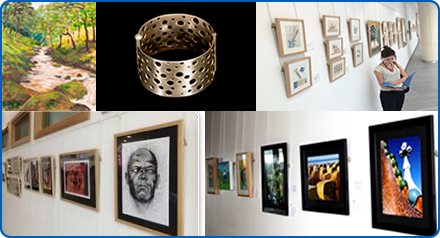 This area will have a footfall of thousands of patients, visitors and staff during the exhibition, particularly with the annual charity Christmas 'buskathon' and the John Lewis display in December.
All staff members, of any age or experience, are invited to submit up to three pieces of two-dimensional artwork (measuring up to 650mm high by 800mm deep).  These can be in any medium: photography, painting, drawing, print-making, 2-D textiles, etc. 
Three-dimensional work will also be accepted such as small-scale ceramics, sculpture, jewellery, textiles, wood carving, metal work etc. These should measure no more than 360mm high by 175mm deep.
If you would like to enter work, or for further information, please email: fresh.arts@nbt.nhs.uk by Friday 7 July 2017. All exhibitors MUST register in advance.