We now offer Hypnobirthing courses at North Bristol NHS Trust
We now offer Hypnobirthing courses at North Bristol NHS Trust
Wednesday, 13 June 2018
Hypnobirthing is an antenatal education programme that teaches you and your birth partner simple but specific self-hypnosis, relaxation and breathing techniques for labour and birth. It was originally developed by qualified hypnotherapist Katherine Graves (KG).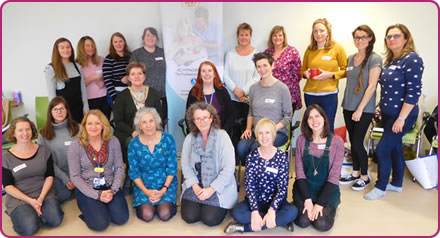 Some of our midwives are now trained in Hypnobirthing and are offering courses at Cossham Hospital to help make a difference to your experience of labour and birth by teaching you:
self-hypnosis to induce deep relaxation
massage techniques to release endorphins, the body's natural analgesia (pain relief)
robozo techniques – which help to release oxytocin and loosen you pelvic area
visualisation exercises and affirmations to make you feel calm, confident and positive.
The cost of the Calm and Confident Hypnobirthing course is £250.00 and is available at Cossham Hospital, Lodge Road, Kingswood as either a:
Four-week evening course 7pm to 10pm
Full weekend course 10am to 5pm    
Wendy Proctor, one of our KG Hypnobirthing-trained midwives said:
"Whilst working on delivery suite I became interested in supporting women who used Hypnobirthing, and was amazed how women were able to cope using the techniques.  When I became pregnant myself I completed a course on Hypnobirthing and used it to amazing effect, I can honestly say that I don't think I would have coped as well without it.  Now as a Community Midwife I've had the pleasure of supporting many women in their home who choose to use Hypnobirthing to further aid their relaxation." 
For more information visit www.nbt.nhs.uk/hypnobirthing