We're busy - here's how you can help
We're busy - here's how you can help
Thursday, 5 January 2017
A message from our Director of Nursing, Sue Jones:
Like the rest of the local health community, our hospital is currently very busy.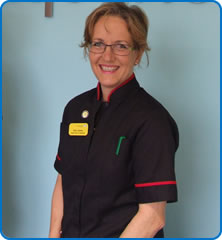 The first days after the long Christmas and New Year bank holidays are traditionally busy across local health services but the number of patients requiring emergency care has been higher than expected over the last few days.
There have been a lot of chest infections and flu in the community and in vulnerable patients these can lead to complications which mean sometimes people become so unwell they need to come into hospital.
Some people who have become unwell over the long bank holiday weekends may not have sought health advice until their GP surgery opened on Tuesday, which meant we had high numbers of referrals into our Acute Medical Unit and people attending the Emergency Department.
The long bank holiday weekends also meant that fewer people who were fit to leave hospital but required support were discharged over the time between Christmas and New Year.
Teams have been working with our partners this week to arrange care and support packages for patients who are well enough to leave hospital with the required support.
But you may be able to help us get your friend or family member home quicker. Could you pick up your relative from hospital so they do not need to wait for alternative transport so they can start their recuperation at home sooner? Or could you support your friend or family member at home when they leave hospital?
We would like to reassure our patients that we will continue to provide high quality care during busy times and have plans in place to do this.
We prioritise urgent and emergency care and some planned operations and outpatient appointments have been rescheduled to free up capacity so that we can provide safe care to our sickest patients.
How you can help:
At the first sign of a winter illness seek advice from your pharmacist - it could prevent you becoming so unwell you need to come to hospital.
Keep warm - it could prevent you developing winter illnesses.
If you have a long-term health condition, are pregnant or over 65 get your flu jab.
Do not attend the Emergency Department with minor ailments and consider more appropriate services, such as visiting your local pharmacy or GP or calling NHS 111.