Wildflowers planted at Southmead Hospital as part of NHS Sustainability Day
Wildflowers planted at Southmead Hospital as part of NHS Sustainability Day
Thursday, 22 March 2018
A wildflower garden has been planted at Southmead Hospital as part of events to mark NHS Sustainability Day
Plants, bulbs and seeds have been sown by volunteers around the maternity buildings on the Southmead site as part of the hospital's commemorations of the national day of action.
The wildflower seed-planting is part of BugLife's nationwide conservation project 'Urban Buzz', which has been supported by Bunzl who also provided volunteers to help with today's planting. The project is aimed at protecting and increasing the pollenating insect population across chosen UK cities, including Bristol. Among the plants were primroses, red clover and wild carrot.
Alongside the planting, the Trust hosted a sustainability fair in the atrium of the Brunel building with stalls run by projects and organisations to promote sustainability in the local area.
Local energy and waste firms, the Soil Association, various cycling organisations and The Community Farm who sell organic produce once a week within the hospital were among the representatives on hand to raise awareness of sustainability.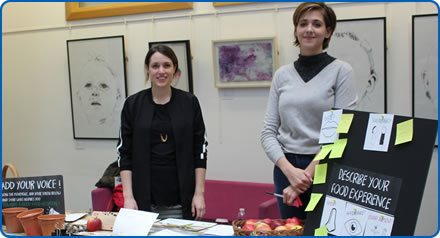 North Bristol NHS Trust is committed to providing sustainable health services, minimising our impact on the environment through engagement and promotion of sustainable travel, recycling, reducing energy use where possible and encouraging access to green space.
The day kicked off with early morning Tai Chi in the amphitheatre outside the Brunel building. The fair included information and competitions. And outside the main building, Jakes
Bikes were running electric bike taster sessions giving people the opportunity to trial cycling.
As well as the new wildflowers planted for Sustainability Day we have planted more than 700 new trees (and are registered as an NHS Forest site) and have been awarded the Silver Award Food for Life award by the Soil Association, for our patient meals, because of our organic and locally sourced produce. Our rooftop herb garden provides offers some of these fresh ingredients for these meals as well as offering a great space to relax, surrounded by wildlife above the city.
North Bristol NHS Trust Sustainable Development Manager, Esther Coffin-Smith, said: "As a healthcare provider and major employer in the Bristol area we feel it is really important to reduce our impact on the environment and ensure we use our resources responsibly.
"It is important for us to work with colleagues locally as part of our commitment to sustainability and today's day of action and fair in the Brunel is an important part of this.
"It is great to be working with Urban Buzz and Buglife on our wildflower planting. We thank everyone who helped us today and cannot wait to see these flowers flourish and bring joy to people visiting the Southmead Hospital site."
Bristol Urban Buzz Conservation Officer, Hayley Herridge, said: "It is great to be working with North Bristol NHS Trust on this project - planting wildflowers throughout the hospital grounds will not only make a big difference to our native pollinators, but people too."