Can I learn about the Renal and acute dialysis unit? 
What is it like to work on the Renal unit?
The ward is a fast paced acute renal ward that deals with many complications that renal patients face including fluid overload, AKI, nephrotic syndrome & peritoneal peritonitis as well as pre and post operative care of for patients having a renal transplant. Alongside the admission of a renal patient we also use peritoneal and haemo dialysis to improve the lives of our patients.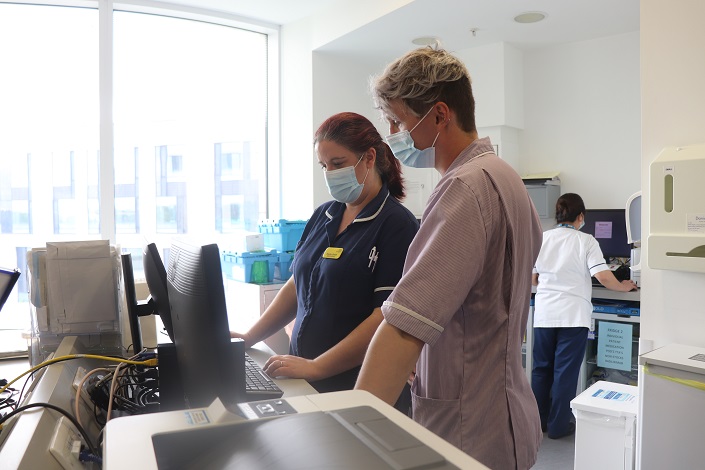 What is the structure of the units and teams
We are a 28 bedded ward, within the ward we also have a renal intervention unit run by specialist nurses as well as a 4 bedded acute dialysis unit that cares for renal patients across the hospital. We have a great multidisciplinary team that include renal pharmacists, dieticians, Physiotherapists and occupational therapists. We also have a dedicated renal education team that support the ward and dialysis units.
What is the team like?
We are a hard working dynamic team that always strives to deliver high quality care.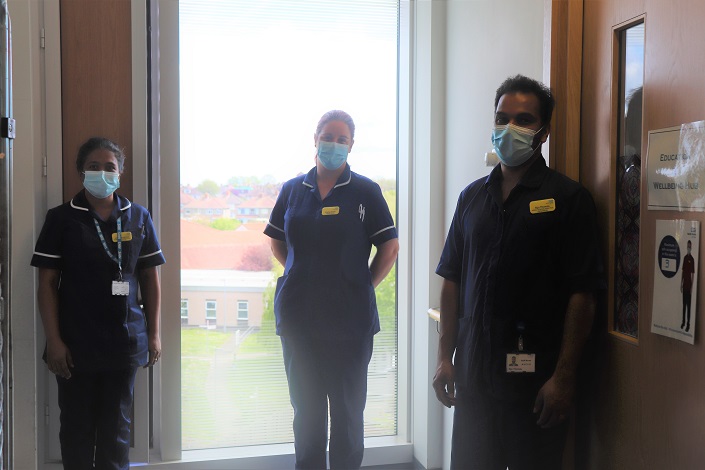 How will working within the Renal unit strengthen my clinical skills?
What skills could they acquire within this area?
You would be able to learn Renal line care and access, haemodialysis, peritoneal dialysis as well as venepuncture, cannulation, care of nephrostomies, surgical wound care.
Skills and learning pathways  
You will have access to internal and external renal courses, on ward support by the renal education team.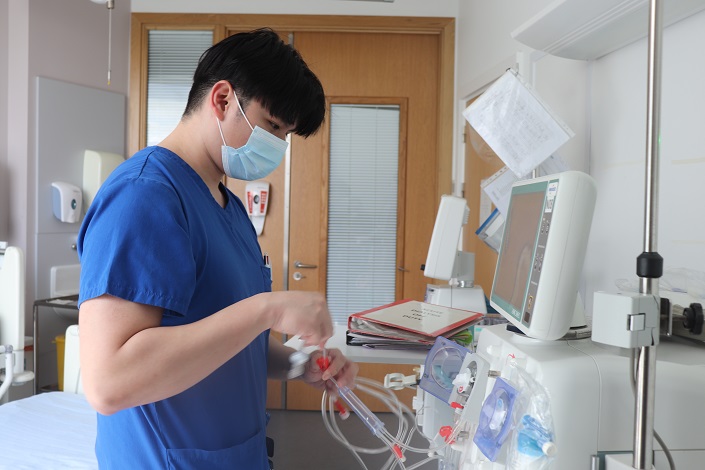 What are my career opportunities within the Renal unit, and how would I be supported?
Opportunities to gain experience within an acute hospital renal ward and progress in the future on the ward or within the wider renal network including outpatients, renal transplant co-ordinators, supportive care.
Want to know more?
If you are looking to find out more about our careers within our Renal division, or book an interview, please email Nursing@nbt.nhs.uk.