Sustainable Healthcare at North Bristol NHS Trust
We aspire to be a leader in the field of sustainable healthcare using our influence to enable our staff, patients, suppliers and healthcare partners achieve a sustainable and resilient health and care system for our region.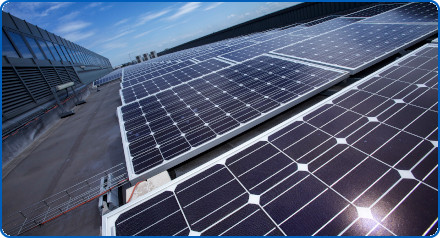 In January 2019, NHS England launched the NHS Long Term Plan which laid out the future direction of the NHS over the next ten years. The plan commits the NHS to ambitious targets for carbon emission reduction, vehicle exhaust emission reduction and tackling the use of single use plastics within the NHS supply chain.
Environmental Management System (ISO14001)
We recognise the detrimental impacts our services can have on the natural environment. As a healthcare provider, we seek to minimise these impacts whilst delivering health co-benefits for staff, patients and our local community.
To help achieve this, we have implemented the Environmental Management System ISO14001 to manage our risks and opportunities and continually improve our performance across all sites, services, contracts and leases within the Estates, Facilities and Capital Planning Directorate.
For more information, including the scope of the Environmental Management System, please contact sustainabledevelopment@nbt.nhs.uk
Sustainable Development Policy Statement
We have adopted a Sustainable Development Policy. Download our Sustainable Development Policy statement:
Sustainable Development Management Plan
The Trust's Sustainable Development Management Plan (SDMP) sets out how we will deliver our Sustainable Development Policy commitments. The SDMP is updated annually.
Download:
Climate Change Adaptation Plan
The Trust is committed to adapting our sites and services ready for a changing climate. The Trust is working in partnership with our NHS colleagues across Bristol North Somerset and South Gloucestershire to identify how risks and opportunities a changing climate will affect front line services in our region.
Travel Plan
The Trust has committed to reduce the impacts from our travel and transport services. The Trust's Travel Plan 2019-2023 outlines our progress so far and the journey ahead in providing a safe, accessible and sustainable hospital for staff, patients, visitors and the local community.
Download:
Biodiversity Management Plan
The Trust has committed to protect and enhance the environment, maximise access to the natural environment for the benefit of health and wellbeing and the prevention of avoidable illness and adapt our sites ready for a changing climate.  The Trust's Biodiversity Management Plan (BMP) outlines how we plan to achieve this, making the most of our green spaces onsite, for both people and wildlife.
Download:
Related Information
Sustainable Development Unit
Sustainable Health Twitter