Southmead Hospital, Bristol Travel Plan 2013/18
Southmead Hospital, Bristol Travel Plan 2013/18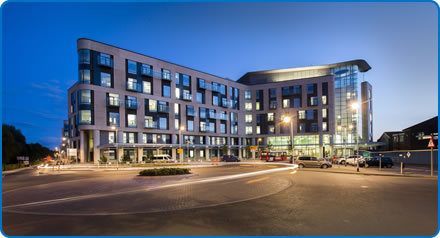 The 2013 – 2018 Travel Plan outlines the progress to date and identifies the journey we are still yet to take to provide a hospital accessible by all users and encourage the use of sustainable transport.
The aims and objectives of the Travel Plan are:
to reduce the number of single occupancy vehicle journeys made to the hospital by private car
to improve travel choices and make them safe and accessible to all
to encourage healthy, environmentally sustainable travel choices.
With over 9,000 staff in addition to the patients and visitors who travel to Trust sites the traffic generated in relation to the Trust's business is significant. This Travel Plan does not demonise car users; cars are recognised as part of everyday life for many. However, even on sites as big as ours, parking for vehicles is finite and expensive to maintain.
A number of measures have already been taken over the last eight years to try and change how people travel to Trust sites, with particular emphasis on reducing single occupancy vehicle travel and increasing the number of cyclists, walkers and public transport users. 
To read our full travel plan, download: 
Southmead Hospital, Bristol Travel Plan 2013-18.pdf