Dr Johanna Herrod
Dr Johanna Herrod - Neuropsychiatry
GMC Number: 3336717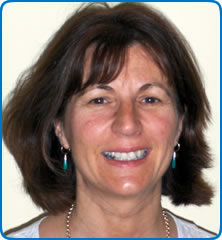 Year of first qualification: 1990, University of Cambridge
Specialty: Neuropsychiatry & Brain Injury Rehabilitation 
Clinical interest: Brain Injury Rehabilitation, Sleep Disorders, Complex Pain Disorders
Secretary: Chelsie Galdies
Telephone: 0117 4140459
Dr Johanna Herrod qualified with Distinction in Medicine at Cambridge University in 1990.
She has a strong academic background with a PhD in Chemistry from Cambridge and is actively involved in clinical research.
Dr Johanna Herrod completed Psychiatry training in Cambridge specialising in Liaison and Neuropsychiatry.
She has been a Consultant since 2000 and works in the NHS as Consultant in Neuropsychiatry at Frenchay Brain Injury Rehabilitation Centre, Bristol.