Dr Paul Creamer - Rheumatology
GMC Number: 2727578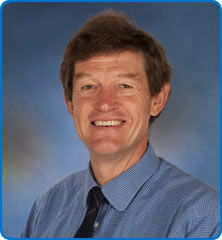 Year of first qualification: 1981
Specialty: Rheumatology
Clinical interest: Rheumatoid arthritis, ankylosing spondylitis, gout
Secretary: Lavern Murray
Telephone: 0117 414 2852
Dr Paul Creamer is a consultant Rheumatologist and a Senior Clinical Lecturer. He trained in Bristol, Sydney and Baltimore USA, and was appointed as a consultant at North Bristol NHS Trust (NBT) in 1998.
Dr Paul Creamer has also been the lead for NBT undergraduate teaching (Musculoskeletal) 1998-2008, and the Specialty Lead for Rheumatology 2008-2011.
He has developed a Clinical Research team, allowing the department to participate in a number of National studies in RA, psoriatic arthritis and AS.
Related Information