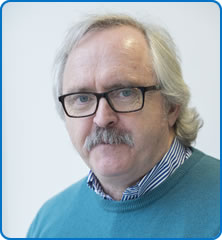 GMC Number:
2429791
Year of first qualification: 1978
Specialty: Trauma & Orthopaedics
Clinical interest: Foot & Ankle
Secretary: Caroline Harris
Telephone: 0117 414 1613
Mr Ian Winson is a Consultant and Honorary Senior Lecturer at North Bristol NHS Trust (NBT).
He specialises in all aspects of foot and ankle surgery, as well as sports injuries.
Mr Ian Winson was President Elect of the British Orthopaedic Association and is the past President of both the European Foot and Ankle Society and the British Foot and Ankle Society, as well as being a member of the American Orthopaedic Foot and Ankle Society.