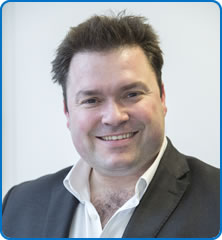 GMC Number: 6025765
Year of first qualification: 2001, University of Bristol
Specialty: Trauma & Orthopaedics
Clinical interests: Lower limb joint replacement, young adult hip surgery, trauma surgery, Joint replacement registries, treatment of infected joint replacements, open fractures, hip fractures, surgical outcomes, first in human surgical trials.
Secretary for trauma: Teresa Purdue
Telephone: 0117 414 1623
Secretary for elective: Maureen Hicks
Telephone: 0117 414 7923
Mr Michael Whitehouse is a consultant trauma and orthopaedic surgeon with specialist interests in hip and knee replacements, revision hip replacements and trauma.
He undertook internationally renowned fellowship training in Vancouver, Canada and Bristol.
Mr Whitehouse is a member of the British Orthopaedic Association, the American Orthopaedic Association and the British and European Hip Societies as well as Orthopaedic Trauma Society.