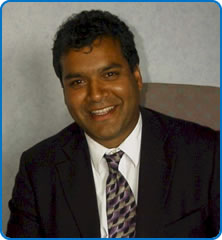 GMC number: 2825012
Year of first qualification: 
MBBS 1983 University College , London
FRCS(Eng) 1987
ChM Bristol University, 1994
FRCS(Urol) Intercollegiate, 1994
FEBU 1994
Specialty: Urology, sub-specialising in Surgical Oncology and Andrology
Clinical interest: Prostate Cancer, Bladder Cancer, Andrology; Male Sexual Health and Prosthetic Implantation/Male genital reconstruction,  Minimally invasive techniques for BPH treatment (Urolift and REZUM-not yet available on NHS)
Secretary: Warsame Said
Telephone: 0117 4145004
Professor Raj Persad has been a practising Uro-Oncology surgeon with an international reputation for innovation and research, since 1996. He specialises in Bladder and Prostate Cancer. He has served on key National and International committees for guideline development, service reform and research such as the National Prostate Cancer Audit, National Cancer Research Institute, NIHR-RfPB, NICE, IBCG, BAUS Section of Oncology and Cancer Research UK CTAAC Committees.
He is one of the country's innovative pelvic cancer surgeons (eg one of the first ever to perform female cystectomy and continent reconstruction in the UK) using advanced surgical techniques learned from his training abroad in the US and Europe. He leads an active research programme and is the recipient of £8m in research grants and is the prostate cancer transformation Lead for the Southwest Cancer Alliances.
He has been a National Leader in the development of the latest state-of-the-art techniques in prostate cancer diagnosis and is leading the way in the use of Artificial Intelligence in imaging and treatment decision - making for prostate cancer.
Professor Persad has published over 250 scientific papers 6 books. Professor Persad is a University examiner for higher degrees for London Oxford Cardiff and Bristol and has been an examiner for the College of Surgeons and Tutor in Surgical skills. He is the Royal College Surgical Tutor for North Bristol Trust and is also the Lead Surgical Clinician in the Bristol Biomedical Research Centre prostate cancer programme.
He has been involved in drug discovery and development over the last 20 years as well as surgical device development. He is Chief and Principle Investigator for a number of NIHR portfolio clinical trials and has research interests in focal therapy of prostate cancer and novel therapies in castrate resistant prostate cancer and metastatic kidney cancer.
Prof. Persad is a key opinion leader in several areas of urology and with Professor Melhuish has established one of the country's leading medical robotics programmes (Bristol Urological Institute in conjunction with the University of the West of England). Uniquely, Professor Persad not only excels in cancer treatment and research but is also an experienced Andrological surgeon and practised in genito-urinary reconstruction and is a national expert in this area.