North Bristol NHS Trust is a centre of excellence for the delivery of care for people with renal impairment. 

We are also home to the main kidney transplant centre in the South West.
Our experienced research team works collaboratively with a number of other research teams including diabetes and cancer to deliver cross-functional complex studies in addition to studies focused solely within the renal service.
Please speak to the person treating you to find out if there is a research study that may be able to help you.
Studies in follow-up:
Otsuka: JINARC PASS
This is a multicentre, prospective, non-interventional study to assess the long-term safety profile of JINARC when prescribed to patients for Autosomal Dominant Polycystic Kidney Disease (ADPKD).
JINARC (tolvaptan) is currently the only treatment option for slowing the progression of kidney disease in patients with ADPKD, rather than palliative. Study participation will be available to physicians who have completed the appropriate education in all countries in Europe where JINARC is launched and commercially available by prescription. Patients must have never taken tolvaptan previously to be eligible to participate in the study.
Approximately 3000 patients will participate in the trial globally, with around 600 patients participating in the United Kingdom. Data will be collected from information from routine health check-ups collected from electronic medical records. In addition, a retrospective database analysis will be conducted to compare Adverse Events of special interest, such as glaucoma and skin neoplasms with non-treated patients.
An Educational Materials Effectiveness Survey will also be conducted to assess physicians' level of awareness and understanding of the content of the educational material received. Physicians who participate in this survey will not be able to enrol patients for prospective follow-up.
Project Details
Principal Investigator: Dr Rommel Ravanan
Local Ref: 4042
EMPA-KIDNEY
EMPA-KIDNEY is a clinical trial aiming to test whether taking a medication called empagliflozin lowers the risk of worsening kidney disease or heart disease in patients with kidney disease.
Empagliflozin was originally developed to treat people with diabetes. In a large clinical trial, empagliflozin reduced the number of deaths from heart disease in people who already had both heart disease and diabetes. The same clinical trial suggested that this medication could reduce the development or worsening of kidney disease. There is good reason to believe the medication could benefit people with kidney disease whether they have diabetes or not.
EMPA-KIDNEY aims to recruit about 5000 participants with chronic kidney disease internationally (of which about 1000 will be in the UK). Half of the participants will take empagliflozin 10mg once daily and half will receive a matching inactive pill (placebo). The trial is designed to be simple to run: extra effort and work for volunteer participants and collaborating hospital teams will be kept to a minimum, and only essential information will be collected.
Participants will be followed in clinics 3 times over the first 6 months and then 6 monthly. At each visit they will have a measure of kidney function and blood pressure made and information about their health recorded. Some visits will also include provision of a urine sample. These study clinics will be run by research staff trained on study procedures. The study will continue until the study-required number of clinical outcomes have occurred which is estimated to take about 3-4 years.
Project Details
Principal Investigator: Dr James Bushnell
Study Completion: 13/06/2022
Local Ref: 4212
Closed Studies:
SONAR-12M
If a person develops kidney failure, the build-up of toxins and fluid can be fatal within a few days if untreated. Patients with kidney failure need either a replacement kidney (kidney transplant) or for the excess fluid and toxins to be removed from the body (dialysis).
The commonest form of dialysis involves blood being filtered by a machine to remove toxins and excessive fluid (haemodialysis). This requires a brisk flow of blood through the machine to allow the toxins to be removed. The safest way to achieve sufficient flow in the machine is by joining one of the veins to one of the arteries in the arm (an arteriovenous fistula). With time, this fistula increases in size and allows sufficient flow dialysis nurses to put two needles into the fistula (one taking blood from patient to machine, the other returning the "cleansed" blood to the patient).
Unfortunately, up to half of arteriovenous fistulas fail within a year of being created. The reasons why this happens and how we can prevent it are largely unknown.
In 2018/2019 we ran the SONAR study, where patients underwent 'Doppler ultrasound' (a non-invasive scan that uses high-frequency sound waves to create a picture of the blood flow in the fistula) in an attempt to identify early problems with a fistula that may lead to it failing. In SONAR, we followed patients up for 10 weeks after their fistula operation performing 4 scans during that timeframe.
In SONAR-12M, we would like to ask the SONAR participants for consent to access their medical records to see if their fistulas are still functioning and ever provided good access for dialysis.
We want to find out whether ultrasound can successfully identify fistulas that might have problems so we can intervene early to try and prevent the fistula from failing.
Project Details
Principal Investigator: Mr Sam Turner
Study Completion: 30/06/2021
Local Ref: 4913
NEF301-OLE
Nefecon is an investigational medicinal product being developed by Calliditas Therapeutics AB as a modified-release (MR) capsule, and is being studied for the treatment of patients with primary immunoglobulin A (IgA) nephropathy (IgAN)(Also known as Berger Disease) at risk of developing end-stage renal disease (ESRD). Primary IgA Nephropathy is a kidney disease caused by an abnormal antibody (a type of protein) called Immunoglobulin A (IgA), and is the most common cause of glomerulonephritis worldwide, with estimates varying from 5% to more than 40% of patients with glomerular disease. Additionally, patients with a more severe form of the disease are at risk of progressing to end-stage renal disease.
This is a Phase 3b, multicenter, open-label extension (OLE) study to evaluate the efficacy and safety of Nefecon treatment in patients with IgAN who have completed the Phase 3 Study Nef 301 and continue to be treated with a stable dose of RAS inhibitor therapy (ACEIs and/or ARBs).
Assuming that 75% of the patients who have completed Study Nef-301 will enter Study Nef-301 OLE, the total number of patients to be included is estimated to be approximately 250 patients, but up to 360 patients may be enrolled.
Project Details
Principal Investigator: Dr Albert Power
End Date: Jan 2023
Local Ref: 4883
BioResource
The NIHR BioResource Rare Diseases (NIHRBRRD) aims to recruit participants with rare diseases and their relatives, to establish a comprehensive repository of consented participants.
The participants are being recruited based on their rare disease being the focus of one of the NIHR priority themes, namely: Infection & Immunity, Neuroscience, Rare Diseases (including Rare Cancers) and Cardiovascular Disease.
The NIHR BioResource Rare Diseases will isolate, analyse, collect and store DNA, plasma, sera samples on participants with rare diseases and their relatives. The aims are a) to use Next Generation Sequencing Techniques (NGST) which could include the sequencing of part, or all of the genome with the aim to determine the genetic basis of inherited rare diseases, including rare cancers for which the causative locus has hitherto not been identified, but which have potential wider relevance for the common diseases that are the focus of Biomedical Research Centres/Units (BRC/BRU) funded translational and experimental medicine research, and b) to advance discovery of genetic diagnoses for inherited and acquired genetic disorders, where the genotype causing phenotype is known, by developing next generation sequence technology based diagnostic tests covering NHS diagnostically-important genes.
Project Details
Principal Investigator: Dr Simon Satchell
End Date: Nov 2022 
Local Ref: 3392
PREDICT: Thinking about Pregnancy Risk in Women with Kidney Disease
Currently, there is no robust evidence about how women with Chronic Kidney Disease (CKD) perceive pregnancy risk. The aim of this research is to improve understanding of women with CKD's perception of risk in pregnancy.
In order to provide appropriate pre-pregnancy and antenatal counselling including accurate presentation of risk of pregnancy outcomes, it is important to establish how do women with CKD perceive their pregnancy risk. In addition, to facilitate discussion about pregnancy for women with CKD, it is critical to understand key biopsychosocial factors influencing their risk perceptions.
This study will be conducted in two phases. In phase one, risk perceptions in women with CKD who are contemplating pregnancy will be quantitatively measured and potential influencing biopsychosocial factors assessed including their illness perceptions, quality of life, anxiety, depression and perceived social support. Demographic, medical and pregnancy histories will also be collected. Phase one findings will establish how do women with CKD perceive their risk and the biopsychosocial factors associated with risk perception will be established.
In phase two, perception of risk and intentions will be qualitatively explored in women with CKD who perceive high and low degrees of risk. This sub-study will facilitate understanding about which factors and experiences impact risk perception and their relationship with pregnancy intentions.
This study will establish whether there is a greater need for risk communication for women with CKD to develop accurate risk perceptions and will insight into key factors which drive risk perceptions which will facilitate effective future risk communication. The findings of this research will inform how a clinical predictive tool is delivered to CKD women (PREDICT – Pregnancy-associated progression of chronic kidney Disease: development of a Clinical predictive Tool).
Project Details
Principal Investigator: Alison Armitage
End Date: 2022
Local Ref: 4910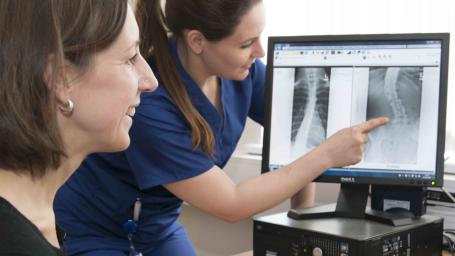 Become one of the thousands of people taking part in research every day within the NHS.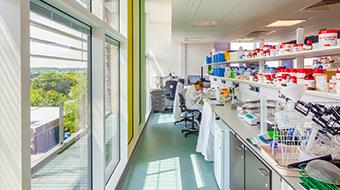 Find out more about our research and how we're working to improve patient care.
Contact Research
Research & Development
North Bristol NHS Trust
Level 3, Learning & Research building
Southmead Hospital
Westbury-on-Trym
Bristol, BS10 5NB

Telephone: 0117 4149330
Email: research@nbt.nhs.uk