Over 5,000 people take part in research here every year. They help us to continually improve the treatments the NHS can provide and to ultimately improve patient outcomes.  We are delighted to share with you some of our amazing volunteers who have shared their research journey with us...
Ian's Story
Diabetes Research
Ian, a Diabetic for 13 years, was recommended to take part in research by a friend. Following his involvement, he has seen a positive improvement to his health and lost more than six stone in weight, enabling him to carry out his passion of gardening and caravanning. Ian's wife has also benefitted from taking part.
"If anyone's thinking of taking part in Research, please do it. It helps everyone else and has helped me tremendously."
Will's Story
Diabetes Research
At age 45, Will was shocked to discover he was Type 1 Diabetic. After being approached to take part in Diabetes Research, he is now undertaking this third trial. Discover how these research opportunities kept him on the straight and narrow and help him understand, regulate and manage his Diabetes better.
"The amount of support and opportunities does make a difference to your life. I will continue to do trials because I enjoy it. It gives me a focus and new things are coming up that does make it easier."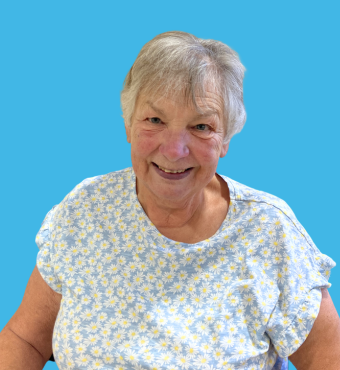 Pauline's Story
Diabetes Research
Pauline found out about a study when she was attending her husband Ian's research appointment. She had seen how much being part of a study had helped her husband, so it was a straightforward decision for her to get involved too. 
"I benefited from taking part in the research trial by losing approximately three stone over three years, which has mostly stayed off. I feel healthier and it was just a good experience."