Volunteers from the Bristol area are being asked to sign up to the latest COVID-19 vaccine study to be rolled out across the UK.
The study is open to healthy adults who have not had a previous COVID-19 vaccine. 
4,000 participants will be recruited across the UK, and everyone involved in the study will receive two active vaccine doses, administered in a four week interval.
Those enrolled in the study over the age of 30 will be randomised to receive two doses of either the Valneva vaccine, or the approved Oxford/AstraZeneca vaccine. Participants aged 18 – 29 can be enrolled into the study to receive the Valneva vaccine and will not be offered the approved Oxford/AstraZeneca vaccine.
Developed by Global biotech company Valneva, the vaccine is being manufactured at the company's site in Livingston, West Lothian, and is the only inactivated, adjuvanted (an ingredient to create a stronger immune response) COVID-19 vaccine in clinical development in Europe.
People from Bristol who are interested in taking part in the Valneva Phase 2/3 vaccine study can register their interest by completing the pre-screening questionnaire on the Valneva website.
Volunteers for the study will be vaccinated at the beginning of May 2021.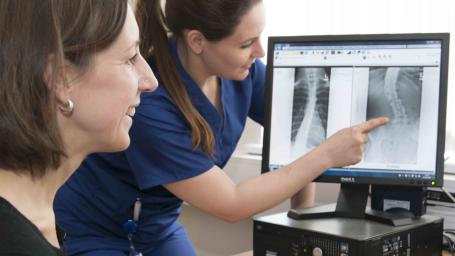 Become one of the thousands of people taking part in research every day within the NHS.
Contact Research
Research & Development
North Bristol NHS Trust
Level 3, Learning & Research building
Southmead Hospital
Westbury-on-Trym
Bristol, BS10 5NB

Telephone: 0117 4149330
Email: research@nbt.nhs.uk