The Breast Care Centre at NBT offers patients, and people at risk of developing breast cancer, excellent patient centered care and the opportunity to participate in research.
The centre has had a successful research team in place for a number of years delivering complex interventional studies.
Please speak to the person treating you to find out if there is a research study that may be able to help you.
Studies in follow-up:
MAMMO-50
The Government`s Cancer Reform Strategy recommends breast cancer patients be supported in self-care and have personalised risk-adjusted follow-up to meet their needs. As young age is a strong predictor of invasive and non-invasive "second" breast cancer (i.e. recurrence on treated side or new cancer in opposite breast), current NICE 2009 guidance recommends patients diagnosed up to 50 years have mammograms annually. For those patients aged 50 or older at diagnosis, there is no clear evidence or consensus amongst specialists on risk-factors to advise the optimum frequency or duration of follow-up mammograms.
Type of breast surgery (mastectomy or conservation) does not affect long term survival. However, 3 years after diagnosis, second breast cancers are found less frequently by mammography in mastectomy patients than those patients who have had conservation surgery. Early detection of second cancers or metastasis is more likely to occur via patient self-examination between mammograms than by specialist clinic visit. A patient's ability to self-check and report concerns could be improved by alternative follow-up regimens including questionnaires and/or contact with nurses GPs, radiographers or internet access. There have been no randomised controlled trials in this setting.
In order to provide sound evidence for future management, this clinical trial aims to establish if patients aged 50 years or over can be identified, who require less frequent mammographic surveillance whilst investigating alternative methods of follow-up.
Project Details
Principal Investigator: Dr Anjum Mahatma
Study Completion: 01/04/2025
Local Ref: 3357
​​​​​​​POSNOC - POsitive Sentinel NOde: adjuvant therapy alone versus adjuvant therapy plus Clearance or axillary radiotherapy.
For women with early-stage breast cancer and one or two nodes with macro metastases, to assess whether adjuvant therapy alone is no worse than adjuvant therapy plus axillary treatment, in terms of axillary recurrence within 5 years.
Women with unifocal or multifocal invasive breast cancer, largest primary lesion ≤5cm, who undergo sentinel node biopsy (SNB) and have 1 or 2 nodes with macro metastases (>2mm or defined as macro metastasis on molecular assay).
The study will compare adjuvant therapy alone with adjuvant therapy plus axillary treatment (axillary node clearance (ANC) or axillary radiotherapy (ART)).
Project Details
Principal Investigator: Miss Govindarajulu Sasirekha
Study Completion: 31/12/2026
Local Ref: 3325
Add-Aspirin
This study is for people who have had or have started treatment for cancer of the breast, stomach, oesophagus (food pipe), prostate or bowel.
Aspirin is a common drug, often used to prevent and treat heart attacks and strokes, and also as a painkiller. Some research has suggested that it may help to prevent cancer coming back in some people. But, importantly, there is not any reliable evidence yet, since previous studies were not specifically designed to answer this question. It is important that this is studied in a clinical trial before aspirin can be recommended for people who have been treated for cancer previously.
The Add-Aspirin study is aiming to find out whether taking aspirin regularly after treatment for an early stage cancer stops or delays the cancer from coming back. We are also testing different doses of aspirin. Some people will receive aspirin to take every day and others will receive a dummy drug (placebo). The study will compare these groups of people.
Project Details
Principal Investigator: Miss Govindarajulu Sasirekha
Study Completion: 31/12/2021
Local Ref: 3589
POETIC
POETIC is a phase III, randomised multicentre trial of 4000 postmenopausal women with ER/PR positive primary breast cancer women.
Eligible patients will be randomised to receive either four weeks of perioperative nonsteroidal anti-inflammatory drugs (NSAI) or no perioperative NSAI. The collection of biological samples is a key part of the POETIC trial and eligibility for the trial includes willing to donate tissue.
Once the trial treatment period has completed patients should continue with standard treatment according to local practice and continue to be followed-up as part of the POETIC trial.
Outcomes:
To determine whether perioperative endocrine therapy with an aromatase inhibitor (AI) followed by standard adjuvant therapy improves outcome compared with standard adjuvant therapy alone in postmenopausal women with hormone receptor positive breast cancer.

To determine whether the proliferation marker Ki67 as measured by

 

immunohistochemistry (IHC) in the excised cancer around 2 weeks after starting AI

 

therapy will predict for time to recurrence (TTR) in the individual patient more

 

effectively than the pre-treatment Ki67 value.

To determine whether molecular profiling 2 weeks after starting endocrine therapy

 

predicts for long-term outcome in postmenopausal women with hormone receptor

 

positive breast cancer better than at diagnosis.

To deconstruct the underlying mechanisms that might explain the development of

 

metastatic disease by correlating the genomic data of primary and metastatic tissue

 

with clinical data of patients and b) against Ki67 and other molecular features

 

measured at baseline and 2-week post-treatment.

To determine whether the amount of ctDNA in the plasma collected could act as a

 

measure of residual disease after surgery and predictor of relapse.
Project Details
Principal Investigator: Miss Rachel Ainsworth
Study Completion: 01/05/2028
Local Ref: 2009
LORIS
The LORIS Trial aims to establish whether patients with newly diagnosed low risk DCIS can safely avoid surgery without detriment to their wellbeing (psychological and physical) and whether those patients who do require surgery can be identified by pathological and radiological means.
LORIS is a phase III, multicentre, 2 arm study, with a built in 2 year feasibility phase, in women confirmed by Central Histopathology Review to have low risk DCIS. Comprehensive site training will be complimented by a patient friendly DVD designed to ensure consistent and appropriate use of terminology. Patients will be randomised between standard surgery and active monitoring with annual mammography. Follow-up will be for a minimum of 10 years.
Project Details
Principal Investigator: Miss Govindarajulu Sasirekha
Study Completion: 14/03/2028
Local Ref: 3592
Completed Studies:
Br002: Multicentre Study Novilase Ablation of Small Breast Cancers
The purpose of this research is to study and report the effects (good and bad) of Novilase laser therapy for small breast cancers (less than or equal to 2 cm in size).
Over the years, advances in screening and diagnostic technology have resulted in increased detection of minimal and curable breast cancers.  Lasers have long been used in treating medical conditions, including tissue ablation (destruction). The sponsor of this study, Novian Health, has designed, tested and patented a minimally invasive device which uses laser energy to destroy breast tumours. This device, called Novilase, has been approved by the U.S. FDA (Food and Drug Administration) for fibroadenomas (benign breast lesions) and soft tissue ablation. 
The FDA and MHRA have not approved the use of Novilase for the ablation of malignant (cancerous) breast tumours; that is why this study is being done. Because Novilase has not been approved to treat malignant breast tumours, its use in this study is experimental (investigational).
Project Details
Principal Investigator: Dr Michael Shere
Study Completion: 30/04/2020
Local Ref: 3105
The Pre-Bra Feasibility Study
55,000 women are diagnosed with breast cancer each year in the UK. 40% undergo mastectomy and of those who choose breast reconstruction, most have an implant-based operation. "Mesh" refers to a biological or plastic material which is used as a scaffold to support a breast implant during reconstruction. Sub-pectoral implant-based reconstruction, placing a breast implant and mesh underneath the chest wall muscle, has become standard despite a lack of evidence to support its use.
A new technique has developed in which a breast implant is completely covered in mesh and placed in-front of the chest-wall muscle rather than underneath. This may result in less pain and more natural results, but this has yet to be established. However, pre-pectoral breast reconstruction (PPBR) is already being performed and is gaining popularity. There is a need to robustly evaluate this technique before it becomes standard.
The Pre-Bra Study is a multi-centre prospective cohort study using mixed qualitative and quantitative methods to determine the safety and effectiveness of PPBR. Female patients aged 16 or over choosing to undergo PPBR for breast cancer or risk reduction are eligible. The study will recruit patients from breast surgery departments in the UK with consultants already performing PPBR. After giving consent, patients will be asked to complete a breast-surgery specific questionnaire (Breast-Q) and rate pain levels. Demographic, clinical, intra-operative, additional treatment and complication data will be collected for the first 3 post-operative months. All patients will be asked to complete the validated BREAST-Q questionnaire at 3 and 18 months. A selected group of surgeons will be interviewed to establish how they began using the novel technique, how they modified it over time and what changes they make when complications occur.
Project Details
Principal Investigator: Miss Shelley Potter
Study Completion: 04/09/2020
Local Ref: 4517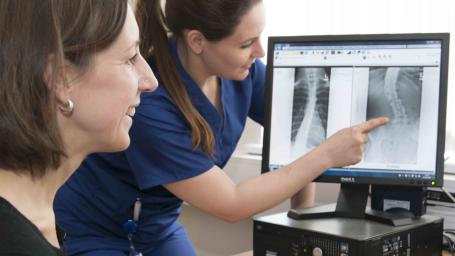 Become one of the thousands of people taking part in research every day within the NHS.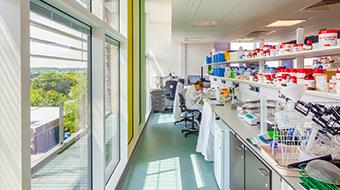 Find out more about our research and how we're working to improve patient care.
Contact Research
Research & Development
North Bristol NHS Trust
Level 3, Learning & Research building
Southmead Hospital
Westbury-on-Trym
Bristol, BS10 5NB

Telephone: 0117 4149330
Email: research@nbt.nhs.uk