Colorectal Completed Research
The Colorectal Research team are based in the Clinical Research Centre at NBT, offering patients and people at risk of developing Colon cancer excellent patient-centred care and the opportunity to participate in research.
Delivering complex interventional and observational studies, the team is comprised of Research Nurses and a Research Administrator, supported by involvement from the wider multidisciplinary team.
Please speak to the person treating you to see if there is a research study that may be able to help you.
Studies in follow-up:
CIPHER - UK Cohort study to Investigate the prevention of Parastomal Hernia
The CIPHER study aims to establish the incidence of symptomatic and radiologically confirmed PSH during a minimum of 2 years follow up. Additionally, CIPHER aims to evaluate the effects of key technical surgical steps during index stoma formation on the risk of subsequent PSH formation. (PSH – Parastomal Hernia)
The target population is adults (18+ years) undergoing elective or expedited surgery, i.e planned operation, with the intention to form a stoma, irrespective of the primary indication for the planned surgery (e.g., colorectal cancer, inflammatory bowel disease).
Modification of the technical aspects of surgery may reduce the incidence of PSH and could lead to improvements in the health of patients, better quality of life, a reduction in direct stoma appliance and accessory costs and fewer PSH repairs. The modifications offer the potential for significant savings for the NHS as well as benefit for individual patients. Unfortunately, existing studies on surgical technique relating to stoma formation are limited by poor design and generalisability and, consequently, further high-quality research is urgently needed.
CIPHER will attempt to address this evidence gap.
Project Details
Principal Investigator: Ms Ann Lyons
Study Completion: 30/11/2021
Local Ref: 4186
COPE 2
The COPE study was set up in March 2020. The purpose was to rapidly gather information about patients, like you, who were admitted to hospital during the peak of the COVID-19 pandemic. At that time there were recommendations about the assessments and care received when they were admitted to hospital.
One of these assessments is called the Clinical Frailty Scale (CFS). This scale lets the doctors and nurses who looked after you know how fit they were at home in the 2 weeks leading up to their hospital admission. In the UK, all adult patients admitted to hospital with a suspected diagnosis of COVID-19 had this assessment done. It is routinely collected information for everyone.
We would now like to follow up all patients and see what their frailty score is now. We think it is important to know the impact of COVID-19, between 6 and 12 months after hospital admission. It will help the medical community better understand the impact of this illness and provide required support if our findings show higher than expected decline in fitness in those who had COVID-19.
Project Details
Principal Investigator: Ms Kathryn McCarthy
Study Completion: 01/04/2021
Local Ref: 4958
Completed Studies:
FOxTROT
FOxTROT is a randomised trial aiming to establish whether giving the first 6 weeks of combination chemotherapy prior to surgery improves the probability of cure for patients with high-risk operable colon cancer, and whether adding the anti-EGFR monoclonal antibody panitumumab to neoadjuvant therapy, in patients with RAS-wildtype tumours, improves response. In addition, FOxTROT's neoadjuvant therapy evaluation provides a unique opportunity for translational research to identify tumour markers predictive of response to cytotoxic and anti-EGFR therapy.
Any patient whose standard treatment is likely to comprise surgery followed by adjuvant oxaliplatin/FU combination chemotherapy should be considered for inclusion in FOxTROT. Entry is based on a CT scan staging algorithm, which identifies patients whose disease is locoregionally advanced, and therefore at significant risk of relapse following standard treatment. If allocated pre-operative chemotherapy, the first 6 weeks are given preoperatively and the rest of the course is given postoperatively. If allocated standard chemotherapy, the whole course is given postoperatively.
Project Details
Principal Investigator: Ms Ann Lyons
Study Completion: 31/12/2019
Local Ref: 2064
The effect of metformin and physical exercise on the IGF pathway in colorectal cancer patients
To investigate whether the cellular staining and localisation of b-catenin and FOXO3a in tumour sections excised from patients with CRC is altered in patients taking metformin or affected by physical activity. We will also examine whether activation of PI3K occurs in tumours due to direct mutation, loi of IGF-II or loss of PTEN and how this then affect the levels and location of b-catenin, FOXO3a and E-cadherin. We will then be able to assess whether the effects of metformin or physical activity are affected by the status of the PI3K pathway.
Using CRC cell lines we will also examine whether exposure to metformin and hormones related to physical activity (irisin and adiponectin (known to activate AMPK)) results in activation of AMPK and altered location of FOXO3a and b-catenin. We will then examine changes in expression of b-catenin target genes and cell responses in terms of cell survival and cell motility/migration.
Project Details
Principal Investigator: Ms Kathryn McCarthy
Study Completion: 31/03/2020
Local Ref: 3152
ARISTOTLE
A phased III trial comparing standard versus novel chemoradiotherapy as preoperative treatment for MRI defined locally advanced rectal cancer.
Rectal cancer affects 10,000 new patients per year and causes 4,700 deaths each year in England and Wales. Radiotherapy has a major role in reducing the risk of local failure and shrinking locally advanced cancers to facilitate a curative resection. The use of pre-operative MRI can identify patients who have locally advanced rectal cancer who would benefit from pre-operative chemo-radiotherapy (CRT). The proposed randomised controlled trial will investigate whether the addition of a second chemotherapy drug will further improve disease free survival and loco-regional control.
There is a clear established role for the use of neoadjuvant radiotherapy in resectable rectal cancer.
Project Details
Principal Investigator: Ms Ann Lyons
Study Completion: 29/12/2023
Local Ref: 3146
Related Information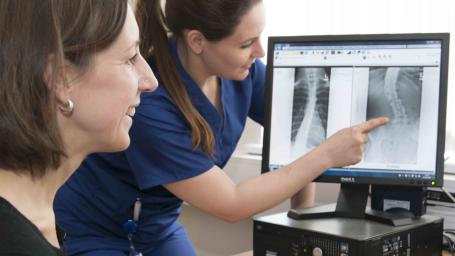 Become one of the thousands of people taking part in research every day within the NHS.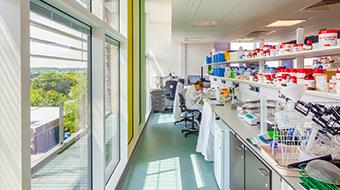 Find out more about our research and how we're working to improve patient care.
Contact Research & Innovation
Research & Innovation
North Bristol NHS Trust
Floor 3, Learning & Research Centre
Southmead Hospital
Westbury-on-Trym
Bristol, BS10 5NB

Telephone: 0117 4149330
Email: research@nbt.nhs.uk