A vital branch of our Acute Care Department, the Emergency Department Clinical Research Team deliver national and international multi-centre studies in emergency medicine and trauma related specialities, working to advance the care that we give to our patients.
The team also work closely with colleagues across the Trust and beyond to develop new and innovative research ideas that test new treatments especially in the fields of major trauma and emergency medicine.
Please speak to the person treating you to find out if there is a research study that may be able to help you.
Completed Studies:
Resuscitation with PreHospItaL bLood products (RePHILL)
This trial will investigate whether giving blood products (red blood cells and freeze-dried plasma) to badly injured adult patients before reaching hospital improves their clinical condition and survival.
Patients with major bleeding are currently given clear fluids, but military and civilian research suggests that survival increases if hospital patients receive blood products instead.
In this trial, 490 injured patients with major bleeding will be divided randomly into two groups. Pre-hospital medical teams will give one group current 'best practice' (small volumes of clear fluid). The other group will receive blood products.
At hospital, we will see which group has better survival and whether blood flow to body tissues shortly after hospital admission is improved. We will assess blood flow by measuring lactic acid. High lactic acid levels are associated with poor survival. The main outcomes will be whether the patients, who received blood products, survive and clear lactic acid from their tissues faster, indicating better blood flow around the body.
We will also examine blood pressure, heart rate, blood clotting and whether patients need organ support on intensive care. This trial could improve treatment of injured patients (if blood products are beneficial) or avoid wasting blood products (if they are not).
Project Details
Principal Investigator: Dr Johannes Von Vopelius-Feldt
Study Completion: 31/05/2021
Local Ref: 3805
Tranexamic Acid for the Treatment of Significant Traumatic Brain Injury: An International, Randomised, Double Blind, Placebo Controlled Trial (Crash-3)
Worldwide, over 10 million people are killed or hospitalised because of traumatic brain injury (TBI) each year. The social and economic burden of TBI is considerable. Systemic tranexamic acid (TXA) is widely used in surgery. A systematic review of randomised controlled trials of TXA in surgical patients shows that TXA reduces the number of patients receiving a blood transfusion by about a third. Recently, the CRASH-2 trial showed that administration of TXA significantly reduces deaths due to traumatic bleeding.
Two pilot studies have evaluated the effect of TXA in TBI. Meta-analysis of the two trials shows a significant reduction in haemorrhage growth and mortality with TXA. However, the estimates are imprecise and there are no data on the effect of TXA on vascular occlusive events and disability.
The CRASH-3 trial is an international, multicentre, randomised placebo controlled trial of the effects of early administration of TXA on death, disability and vascular occlusive events in adult patients with TBI. A total of 10,000 adult TBI patients who fulfil the eligibility criteria will be randomised to receive either TXA or matching placebo. Adults with TBI, who are within eight hours of injury, with any intracranial bleeding on CT scan or who have a Glasgow Coma Score (GCS) of 12 or less, and do not require immediate blood transfusion for extra-cranial bleeding, are eligible for inclusion. The fundamental eligibility criterion is the doctor's 'uncertainty' as to whether or not to use TXA in a particular TBI patient. A loading dose of 1 gram TXA will be followed by a 1 gram maintenance dose over eight hours. In-hospital deaths, disability and complications will be assessed at death, hospital discharge, or 28 days following randomisation, whichever occurs first.
Project Details
Principal Investigator: Dr Jason Kendall
Study Completion: 31/01/2019
Local Ref: 2930
Randomised controlled trial of the Limit of Detection of Troponin and ECG Discharge strategy versus usual care in adult chest pain patients attending the Emergency Department (LoDED)
When someone arrives in Accident and Emergency (A&E) with chest pain, it is often hard for doctors to tell if the pain is due to a heart attack. Most patients have to wait in hospital, having two blood tests taken a few hours apart, before a heart attack can be ruled out. Only 1 in 10 of these patients have actually had a heart attack - most have conditions like heartburn that aren't serious. Ruling-out heart attacks faster would reassure patients earlier and reduce time spent in hospital. Around 2 million people a year in Britain come to A&E with chest pain. Finding a way for them to be discharged earlier would mean hospitals would be under less pressure.
A blood test, called high-sensitivity troponin, may be used to rule-out heart attacks using just one blood sample shortly after a patient arrives in A&E. This test measures low levels of heart muscle damage in the blood. We aim to find out whether this single test works in everyday practice.
We will ask 600 patients with chest pain, arriving at one of seven A&Es, to take part in the study. We will allocate them by chance to one of two groups. One group will be discharged after one blood test, if no heart damage is found. The other group will have two blood tests as usual. We will compare groups to see how many patients can be discharged within 4 hours. We will see if the new method saves hospital resources and if patients are reassured when discharged earlier.
Patient volunteers have helped us design this research and will ensure the study is acceptable to patients.
Study results will be available to doctors and patients to allow improvements in care.
Project Details
Principal Investigator: Dr Ed Carlton
Study Completion: 03/04/2019
Local Ref: 3582
NoPAC: Novel use of TXA to reduce the need for nasal packing in epistaxis
Can tranexamic acid (TXA) reduce the need for nasal packing in adult patients presenting to the Emergency Department (ED) with spontaneous, serious, nosebleed?
Nosebleed is a very common condition. In most cases nosebleeds stop with simple first aid measures, but some cases are more serious, leading to hospital admission or even death. Patients with serious nosebleed attending the ED are initially treated with vasoconstrictors (solution applied to the inside of the nostril) or cauterisation (briefly burning the blood vessel to seal it). If bleeding cannot be stopped with these measures, patients usually undergo nasal packing. Nasal packing involves stuffing the nasal passage tightly with a dressing to apply pressure to the source of the bleeding, an extremely uncomfortable and painful experience. The nasal pack is left in place for about 48 hours and patients are admitted to hospital for monitoring during this time.
In other conditions where bleeding is a problem, TXA (injection and tablet) has been shown to help the normal blood clotting process, making clots less likely to break down. TXA has the potential to safely stop serious nosebleeds, and hence reduce the need for patients to undergo nasal packing and an in-patient hospital stay.
This study is a double blind randomised controlled trial. Patients with a serious nosebleed that fails to stop after first aid and initial treatment in the ED are eligible to participate. In the ED, consented participants will receive either TXA or water (placebo) soaked into a small cotton wool roll and placed inside the bleeding nostril for a short time. After trial treatment, participants will resume the usual local care pathway. One week after the ED visit, the research nurse will telephone participants to collect information on any adverse reactions/complications relating to the study, and any further episodes of nosebleeds since the ED visit.
Project Details
Principal Investigator: Dr Jason Kendall
Study Completion: 31/03/2019
Local Ref: 3834
Presto
When a patient calls emergency ambulance services for chest pain and the paramedic suspects it is due to a heart attack, the patient is taken to hospital. In the hospital the patient usually undergoes blood tests, both on arrival and up to 12 hours later before the diagnosis of heart attack can be excluded. With the best available laboratory-based tests for a biomarker called troponin, it may soon be possible to exclude this diagnosis as soon as 3 hours after arrival in the hospital. However, clinicians still have to wait for 1-2 hours for the results of laboratory-based tests. Point of care troponin tests are now available and could potentially be used in the ambulance. It is not known whether use of these point of care tests can exclude the diagnosis of a heart attack at the time of paramedic arrival to patients. If they could, we may be able to safely reduce the number of patients being taken to hospital and unnecessary hospital admissions.
We will invite patients who call an ambulance with symptoms of a possible heart attack to take part in this observational study. Of those patients who agree to take, the attending paramedic will take blood samples in the pre-hospital environment, which will be stored for later testing using point of care devices. This approach ensures that there is no change to the patient care pathway and that any urgent medical intervention is not disrupted. Once the patient has been admitted to the Emergency Department, we will take another blood sample 1 hour after the first. This will again be stored for testing at a later date. We will also collect clinical information about participants, which will include symptoms, previous history, clinical troponin results and electrical heart tracings or ECGs. Participants will be followed up at 30 days, after checking mortality status, to determine whether they have experienced any relevant clinical events after being discharged from the hospital. Due to the nature of the recruitment environment, paramedics will obtain verbal consent in the ambulance, which will then be followed up with informed written consent by the research staff in the hospital. The study database and samples will be pseudonymised, using only a unique study number to identify participants.
Project Details
Principal Investigator: Dr Ed Carlton
Study Completion: 01/05/2020
Local Ref: 4199
Rib Injury Outcomes Study (RIOS)
Blunt chest trauma involving multiple fractured ribs accounts for 15% of all United Kingdom (UK) trauma centre admissions (approximately 5,550 admissions per year). This common presentation is normally observed in patients involved in road traffic incidents, falls from heights, assault with a blunt object, crush injuries and pedestrians hit by vehicles. It is recognised that effective patient care for those with severe physical injuries must be provided by appropriately trained professionals, at the right place and at the right time. This specialised care must continue throughout each patient's journey from injury through to recovery.
Despite the recent improvement in the management of the most severely injured patients at Major Trauma Centres throughout the UK, there remain high levels of post injury complications and prolonged recovery for patients with multiple fractured ribs. Although individual treatment options that include pain relief, physiotherapy, breathing exercises and surgical operations to stabilise the broken ribs are used in normal practice, there is still no consensus on the best combination of treatment options for those with rib fractures.
This study aims to investigate and explore patients experience of recovering from blunt chest trauma using patient self-reported outcomes and in-depth interviews for 6 months after discharge from hospital. This study will provide insights into the challenges experienced by patients during the first six months after discharge from hospital. This will be the first study of patients' recovery from chest trauma and health related quality of life in the UK chest trauma population. These data will be important in future stages of this research which will involve reaching a consensus amongst a group of experts on the treatment priorities for managing acute blunt chest injuries and developing an integrated care pathway (ICP) that standardises post injury care for patients after admission for multiple fractured ribs.
Project Details
Principal Investigator: Dr Ed Carlton
Study Completion: 01/04/2021
Local Ref: 4416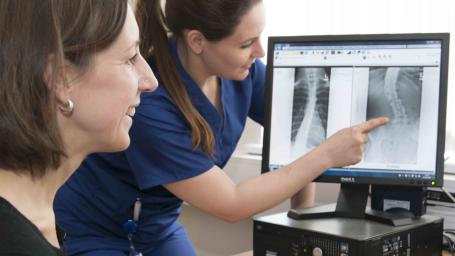 Become one of the thousands of people taking part in research every day within the NHS.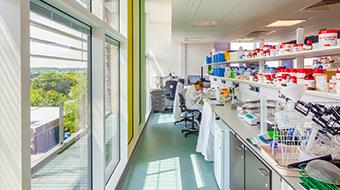 Find out more about our research and how we're working to improve patient care.
Contact Research
Research & Development
North Bristol NHS Trust
Level 3, Learning & Research building
Southmead Hospital
Westbury-on-Trym
Bristol, BS10 5NB

Telephone: 0117 4149330
Email: research@nbt.nhs.uk