Multiple Sclerosis research taking place at North Bristol NHS Trust
Please speak to the person treating you to see if there is a research study that may be able to help you.
Studies in follow-up:
MN39889 - Multiple Scelerosis NIS RWD Study Assessing Ocrelizumab
Our current knowledge of Ocrelizumab is from clinical trials, involving selected populations that were managed according to strict protocols. This information may not be fully generalisable to routine clinical practice and currently there is no data describing use of ocrelizumab in a real-world setting.
The purpose of this observational study (MUSICALE Study) is to see how treatment with Ocrelizumab works in "real life" in the context of routine medical practice. The study will also provide additional safety information about how well ocrelizumab is tolerated by patients prescribed in every day medical practice.
Only patients with relapsing multiple sclerosis (RMS) whose doctor has decided to treat their RMS with Ocrelizumab according to routine practice, will be invited to participate in the study. Patients will not be eligible for the study if they have previously been treated with Ocrelizumab.
Patients that provide their written consent, will be asked to complete several questionnaires before each Ocrelizumab treatment and their routine medical health information will be collected over a period of 4 years. In addition, patients will be observed for a further 6 month to collect safety information.
1000 MS patients will be enrolled globally, and approximately 120 RMS patients will be enrolled from 15 UK hospitals
Project Details
Principal Investigator: Dr David Cottrell
Study Completion: 15/07/2025
Local Ref: 4455
Assessment of Bone Marrow-Derived Cellular Therapy in Multiple Sclerosis (ACTiMuS)
Multiple sclerosis (MS) affects 2.5m people worldwide, costing the EU economy €9 billion/year, through both direct and indirect consequences of progressive disability. Despite the usual relapsing remitting presentation, over 80% of patients develop progressive disability; 40% require a wheelchair within 10 years of diagnosis. At present, there are no treatments that reverse, halt or even slow progressive disability in MS.
We recently completed in Bristol one of the first feasibility/safety trials in the world of reparative bone marrow cell therapy in 6 patients with longstanding MS. Safety was confirmed, and intensive repeated tests on the patients measuring nerve conduction in various pathways in the brain and in the spinal cord showed statistically significant improvements at 12 months in every patient. While highly preliminary and involving only a very small number of patients, these results at least raise the possibility of a significant (though very partial) underlying repair effect within the damaged nervous system.
We believe this urgently requires further testing – both to accelerate benefit for patients, and to begin improving therapeutic efficacy. We therefore propose a programme of translational and clinical stem cell research, aiming to:
Continue translation with a phase two controlled trial of bone marrow cells in patients with longstanding MS.

Explore in parallel the potential mechanisms of action, by studying bone marrow cells from treated patients and control subjects, aiming to establish which of the various relevant bone marrow subpopulations contribute to efficacy, and which particular reparative mechanism(s) are important.
We hope these studies will not only confirm the therapeutic benefit of this approach, but also provide the basis for improving the magnitude and impact of this novel and exciting treatment modality.
Project Details
Principal Investigator: Prof Neil Scolding
Study Completion: 31/12/2021
Local Ref: 2944
ESTEEM
This is a Global Observational Study to better characterize the utilisation and safety profile of the new drug Tecfidera™ for the treatment of patients with Multiple Sclerosis (MS). This observational study will therefore help characterise the effectiveness and safety of Tecfidera™ when prescribed under routine medical care.
Project Details
Principal Investigator: Dr David Cottrell
Study Completion: 08/05/2023
Local Ref: 3497
Top: Tysabri Observational Programme
People who are suffering from relapsing-remitting multiple sclerosis and are either going to be, or already have been, treated with natalizumab are being invited to take part in this study. Your doctor has already decided to treat your multiple sclerosis with natalizumab and you may have already received up to three doses of it. The study involves at least 4500 patients like you worldwide.
Project Details
Principal Investigator: Dr David Cottrell
Study Completion: 31/12/2023
Local Ref: 2363
Completed Studies:
ACTELION - ACT-128800 Relapsing-Remitting Multiple Sclerosis Ext Study
Multicentre, randomised, double-blind, parallel-group extension to study AC-058B201 to investigate the long-term safety, tolerability, and efficacy of 10, 20, and 40 mg/day ACT-128800, an oral S1P1 receptor agonist, in patient with relapsing-remitting multiple sclerosis.
Project Details
Principal Investigator: Dr David Cottrell
Study Completion: 31/05/2021
Local Ref: 2404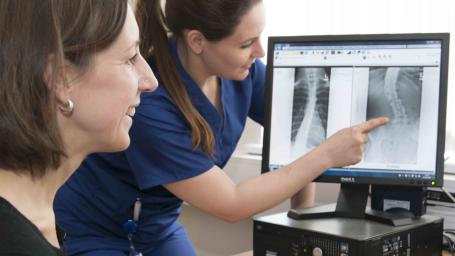 Become one of the thousands of people taking part in research every day within the NHS.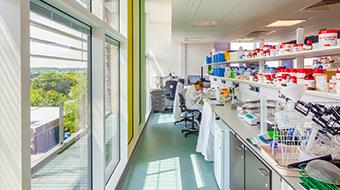 Find out more about our research and how we're working to improve patient care.
Contact Research
Research & Development
North Bristol NHS Trust
Level 3, Learning & Research building
Southmead Hospital
Westbury-on-Trym
Bristol, BS10 5NB

Telephone: 0117 4149330
Email: research@nbt.nhs.uk