Orthopaedics & Trauma Research Current Projects
Orthopaedics & Trauma Research Current Projects
The team are managing a number of world-wide research studies that are looking to improve patient outcomes.
Ankle Injury Rehabilitation
Principal Investigator: Mr Mike Kelly

This is a randomised controlled trial investigating two different treatments for patients who have broken their ankle. To keep the broken bones still and supported ankle fractures can be placed in plaster cast whilst the bones are healing. An alternative way to treat this injury is to using a functional brace or 'walking boot' which can be removed in order to move the ankle and perform exercises. Both treatments are successfully used in hospitals across the UK to treat ankle fractures.
The purpose of this study is to compare functional bracing 'walking boot' to plaster cast, to see which improves the quality of people's lives more. It is important to carry out a study in which the two methods are compared so in the future individuals with similar injuries will receive the best possible treatment.
Coordinated by: University of Warwick Clinical Trials Unit
Funded by the Department of Health
End date: 31/12/2021
(R&I number: 4068)
Distal Radius Acute Fracture Fixation Trial 2
Principal Investigator: Mr Tim Chesser



This is a randomised controlled trial investigating two different treatments for patients who have broken their wrist. The 'distal radius' is the largest of the bones that forms the wrist joint, some fractures of the distal radius can be treated in a plaster cast and do not require an operation. However, other fractures are 'displaced' which means the bone has moved out of normal alignment and they need to be manipulated back into their original position. The manipulation can be painful therefore is carried out under local, regional or general anaesthetic. Following the manipulation, the bone fragments of displaced fractures need to be supported whilst they heal. The two techniques for holding the position of the bone fragments post manipulation are Moulded Plaster Cast and K- Wire fixation.
Moulded Plaster Cast: This technique involves the application of a plaster cast which is shaped ('moulded') over the skin to hold the bone fragments in position.
K-wire fixation: After the skin has been covered in antiseptic, sharp wires (K-wires) are passed through the skin over the back of the wrist and directly into the bone in order to hold the bone fragments in the correct position, a plaster cast is then applied but it is not specifically moulded.
The purpose of the trial is to compare the two different treatments by following patient outcomes through postal questionnaires to find out which is best for patients who have sustained a displaced fracture of the distal radius.

Coordinated by University of Oxford Clinical Trials
Funded by National Institute for Health Research
End Date: 01/11/2019
(R&I number: 3891)
World Hip Trauma Evaluation
Principal Investigator:  Mr Mehool Acharya
This study began in 2012 and aims to record important quality of life outcomes in patients over the age of 60 who have broken their hip and needed an operation.  This is done by asking the patients to answer baseline questions about their quality of life before they broke their hip and then asking these questions again at four months after their injury as well as taking data from their medical notes about their treatment pathway. It is a multi-centre study involving 12 hospitals aiming to evaluate the service and make service improvements, with more than 10,000 patients already recruited to the study and counting.
In addition, the clinical effectiveness of experimental interventions will be explored with embedded trials within the WHITE study. Examples of this include WHITE four which compared sliding hip screw vs x-bolt fixation for trochanteric hip fractures and WHISH which compared infection rates of incision sites for patients receiving standard wound management vs negative pressure wound therapy. 

End Date: July 2020
Coordinated by University of Oxford
Funded by National Institute for Health Research
(R&I number: 3374)
WHITE 8
A Randomised Controlled Trial of low dose single antibiotic loaded cement versus high dose dual antibiotic loaded cement in patients receiving a hip hemiarthroplasty after fracture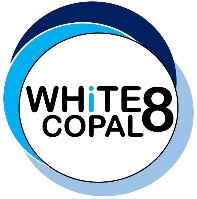 Principal Investigator: Mr Tim Chesser
This is a study in conjunction with the World Hip Trauma Evaluation investigating the difference in infection rates in patients after hip hemiarthroplasty when a dual antibiotic is used in the cement compared with the current standard care which is a low dose single antibiotic.
Coordinated by: University of Oxford
Funded by: National Institute for Health Research
Start date: Aiming for September 2018
End Date: 31/07/2021
(R&I number: 4278)
ProFHER-2
PROximal Fracture of the Humerus: Evaluation by Randomisation Trial no. 2 


Principal Investigator: Mr Mark Crowther
This study is investigating the best way to treat patients aged 65 and over who have broken the top end of the upper arm bone (humerus) near the shoulder where the bone is broken into more than two parts.
There are currently three commonly used treatment options for fractures of this kind, which are two types of joint replacement surgery or structured non-surgical treatment. It is currently not known what the 'best' treatment is so this study is comparing non-surgical treatment and two types of joint replacement; 'hemiarthroplasty' which involves replacing only the broken 'ball' of the joint (top end of the arm bone), or 'Reverse Shoulder Arthroplasty' which replaces both the ball and socket, but replaces the ball with a socket and the socket with a ball (hence 'reverse').

Study commencing: Summer 2018
End Date: May 2023
Coordinated by: South Tees Hospitals NHS Foundation Trust
Funded by Health Technology Assessment Programme
(R&I number: 4202)
TULIP Treating Pelvic Injuries
A Randomised Controlled Trial of Surgical versus Non-Surgical Treatment of Lateral Compression Injuries of the Pelvis with Complete Sacral Fractures (LC1) in the Non-fragility Fracture Patient 

Principal Investigator:  Mr Mehool Acharya
The pelvis can be broken in different ways but the most common is called 'lateral compression type 1' (LC1). Most of these injuries occur as a result of a major fall or impact from the side and may be treated with or without surgery. Surgery may reduce pain levels and enable people to walk more easily following their injury. However surgery is not without risks such as infection, nerve damage and the anaesthetic. Non-surgical management avoids these risks but may lead to prolonged periods of pain whilst the break heals and difficulty for patients with walking. This study involves asking participants to answer questionnaires at certain time-points during their recovery to provide a picture of their symptoms following their injury and how they are able to manage daily activities. 

This is a feasibility study to test out the recruitment process in the view of performing a definitive trial with the aim to conclude whether surgical or nonsurgical management of unstable LC1 fractures is most appropriate.
Coordinated by: Trauma Research Team at North Bristol NHS Trust
Funded by: National Institute for Health Research
End Date: 01/07/2019
(R&I number: 4115)
LIMA
A multicentre, prospective clinical study analysing outcomes of shoulder arthroplasty with SMR STEMLESS



This is a commercial study involving patients who need shoulder replacement surgery. It involves reviewing the progress of patient who have a LIMA stemless total shoulder replacement. Having a stemless implant preserves the bone stock in the upper arm bone (humerus) should further surgery be required. This can be anatomical or reverse arthroplasty.

Recruitment end date: Sept 2020
(R&I number: 3650)
GLOBAL ICON
Stemless Shoulder System Post Market Clinical Follow up Study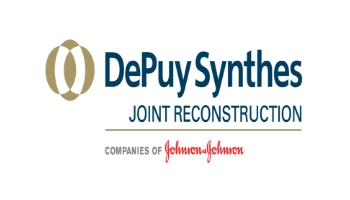 This is a commercial study involving patients who need shoulder replacement surgery. It involves reviewing progress of patient with Global Icon Stemless Total Shoulder replacement. Having a stemless implant preserves the bone stock in the upper arm bone (humerus) should further surgery be required. This can only be used anatomically.
Recruitment end date: Sept 2021
(R&I number: 4005)
START:REACTS
Sub-acromial spacer for Tears Affecting Rotator cuff Tendons: a Randomised, Efficient, Adaptive Clinical Trial in Surgery (START:REACTS) 

Within the shoulder there are a group of small muscles and tendons called the rotator cuff. Tears of the rotator cuff tendons are very common. They can be very painful and it can be difficult to move the shoulder normally. When a tear cannot be repaired, one common treatment is a keyhole operation to clear space around the tendons and remove the painful tissue. This is called an arthroscopic debridement. This study compares treatment of Rotator Cuff tears with arthroscopic debridement only, or arthroscopic debridement and insertion of Inspace Balloon which is made of biodegradable synthetic material and is thought to cushion inside the joint.
Funded by: National Institute for Health Research
Recruitment End Date: 30 Jun 2020
(R&I number: 4249)
TARVA
Total Ankle Replacement Versus Arthrodesis (TARVA) Study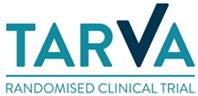 The purpose of TARVA is to determine whether Total Ankle Replacement (TAR) provides better clinical outcomes than ankle arthrodesis (ankle fusion) in patients aged 50-85 years with end-stage ankle osteoarthritis, and compare cost-effectiveness of the two treatments
Funded by: National Institute for Health Research
Recruitment End Date: November 2019
(R&I number: 3521)