North Bristol NHS Trust is a centre of excellence for the delivery of care for people with renal impairment. 

We are also home to the main kidney transplant centre in the South West.
Our experienced research team works collaboratively with a number of other research teams including diabetes and cancer to deliver cross-functional complex studies in addition to studies focused solely within the renal service.
Please speak to the person treating you to find out if there is a research study that may be able to help you.
Studies in follow-up:
EMPA-KIDNEY
EMPA-KIDNEY is a clinical trial aiming to test whether taking a medication called empagliflozin lowers the risk of worsening kidney disease or heart disease in patients with kidney disease.
Empagliflozin was originally developed to treat people with diabetes. In a large clinical trial, empagliflozin reduced the number of deaths from heart disease in people who already had both heart disease and diabetes. The same clinical trial suggested that this medication could reduce the development or worsening of kidney disease. There is good reason to believe the medication could benefit people with kidney disease whether they have diabetes or not.
EMPA-KIDNEY aims to recruit about 5000 participants with chronic kidney disease internationally (of which about 1000 will be in the UK). Half of the participants will take empagliflozin 10mg once daily and half will receive a matching inactive pill (placebo). The trial is designed to be simple to run: extra effort and work for volunteer participants and collaborating hospital teams will be kept to a minimum, and only essential information will be collected.
Participants will be followed in clinics 3 times over the first 6 months and then 6 monthly. At each visit they will have a measure of kidney function and blood pressure made and information about their health recorded. Some visits will also include provision of a urine sample. These study clinics will be run by research staff trained on study procedures. The study will continue until the study-required number of clinical outcomes have occurred which is estimated to take about 3-4 years.
Project Details
Principal Investigator: Dr James Bushnell
Study Completion: 13/06/2022
Local Ref: 4212
Closed Studies:
SONAR-12M
If a person develops kidney failure, the build-up of toxins and fluid can be fatal within a few days if untreated. Patients with kidney failure need either a replacement kidney (kidney transplant) or for the excess fluid and toxins to be removed from the body (dialysis).
The commonest form of dialysis involves blood being filtered by a machine to remove toxins and excessive fluid (haemodialysis). This requires a brisk flow of blood through the machine to allow the toxins to be removed. The safest way to achieve sufficient flow in the machine is by joining one of the veins to one of the arteries in the arm (an arteriovenous fistula). With time, this fistula increases in size and allows sufficient flow dialysis nurses to put two needles into the fistula (one taking blood from patient to machine, the other returning the "cleansed" blood to the patient).
Unfortunately, up to half of arteriovenous fistulas fail within a year of being created. The reasons why this happens and how we can prevent it are largely unknown.
In 2018/2019 we ran the SONAR study, where patients underwent 'Doppler ultrasound' (a non-invasive scan that uses high-frequency sound waves to create a picture of the blood flow in the fistula) in an attempt to identify early problems with a fistula that may lead to it failing. In SONAR, we followed patients up for 10 weeks after their fistula operation performing 4 scans during that timeframe.
In SONAR-12M, we would like to ask the SONAR participants for consent to access their medical records to see if their fistulas are still functioning and ever provided good access for dialysis.
We want to find out whether ultrasound can successfully identify fistulas that might have problems so we can intervene early to try and prevent the fistula from failing.
Project Details
Principal Investigator: Mr Sam Turner
Study Completion: 30/06/2021
Local Ref: 4913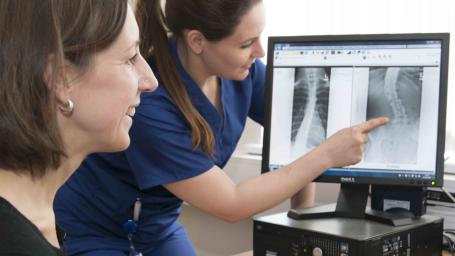 Become one of the thousands of people taking part in research every day within the NHS.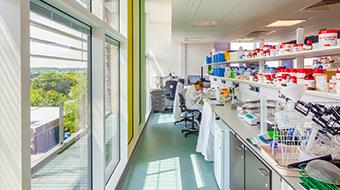 Find out more about our research and how we're working to improve patient care.
Contact Research & Innovation
Research & Innovation
North Bristol NHS Trust
Floor 3, Learning & Research Centre
Southmead Hospital
Westbury-on-Trym
Bristol, BS10 5NB

Telephone: 0117 4149330
Email: research@nbt.nhs.uk