With over 15 years of commercial and non-commercial research, the Respiratory Research team led by Professor Maskell is one of the largest and most successful clinical and academic pleural research teams in the UK.
For nearly a decade they have been designing and delivering practice-changing clinic trials, improving the lives of patients with mesothelioma, pleural infection, and pneumothorax.
They have tested new devices designed to manage recurrent pleural effusions and pneumothorax, including a first in human trial which led to an international multi-centre randomised controlled trial (SEAL-MPE trial).
The multidisciplinary team includes highly skilled and motivated research nurses, managers, clinical research fellows and clinical academics. The team has also successfully been awarded research grants of more than £5million.
Please speak to the person treating you to find out if there is a research study that may be able to help you.
Studies in follow-up:
Multicentre Intrapleural Sepsis Trial 3 (MIST3)
Pleural infection is a serious complication of pneumonia where infected fluid collects around the lung in a large abscess. It can affect anyone, and occurs in 40 patients every day in the UK. Treatment requires antibiotics and drainage of fluid using a chest tube inserted with local anaesthetic between the ribs, and admission to hospital for 2 weeks.
When these treatments fail, patients either die (about 20% of cases) or are referred for major surgery (a further 20%). Surgery is important when initial treatment fails, but has several side effects and is not an option for elderly and sick patients, where the death rate is 40%.
A new treatment (called Intrapleural Enzyme Therapy or IET) can be given through the chest tube early in treatment, which improves drainage and reduces the need for surgery and the time spent in hospital. Keyhole surgery is also now available to drain infected fluid (Video Assisted Thoracoscopic Surgery or VATS), and some people believe that this should occur early in treatment to prevent death and long hospital admissions, but this has not been proven. Early treatment with either IET or VATS may therefore improve care but we do not know the long-term effects (e.g. restriction in breathing) or impact on quality of life.
In this study, we will consult with patients to understand what factors are important to them when treating this disease. This will help us to understand what should be measured in a study to best improve care. We will conduct a study where patients are randomised (assigned by computer) to usual treatment (chest tube and antibiotics), early VATS or early IET. We will measure whether it is acceptable to patients to be randomised in this way and whether a larger study in the future is important and possible.
Project Details
Principal Investigator: Dr Nick Maskell
Study Completion: 31/12/2021
Local Ref: 4556
MARS2
Mesothelioma is a cancer of the thin membrane that lines the chest and abdomen. Around 2300 people in the UK are diagnosed with mesothelioma each year and the average survival is approximately 17 months. Exposure to asbestos is the most common cause although the cancer does not usually become apparent until 30-40 years after exposure.
Anti-cancer drugs (chemotherapy) are usually given to help treat mesothelioma and sometimes lung-sparing surgery (pleurectomy decortication) surgery is undertaken. However, it is not known if this surgery, in addition to chemotherapy, can increase survival and improve the quality of life for patients. The aim of the MARS2 study is to determine if it is feasible to enrol patients with mesothelioma into a study randomising them to chemotherapy only or chemotherapy and lung-sparing surgery. Patients will be followed up regularly at their usual clinic visits for to 5 years. Patients will be asked to complete a Quality of Life Questionnaire at these visits. Tissue samples will be taken at the time of diagnosis and at surgery (if they are randomised to surgery) for mesothelioma research central storage and blood samples will be taken at the clinic visits up to 12 months for mesothelioma research central storage. If we can show the feasibility of recruitment we will apply to continue the study to include more patients in order to determine if lung-sparing surgery improves survival and quality of life for mesothelioma patients.
Project Details
Principal Investigator: Dr Nick Maskell
Study Completion: 30/09/2022
Local Ref: 4581
1305-0013 BI 1015550 in idiopathic pulmonary fibrosis
The purpose of this trial is to demonstrate proof of concept of clinical activity of BI 1015550 on the change of Forced Vital Capacity (FVC) between baseline and 12 weeks.
New treatments are needed that further reduce the decline in FVC, positively affect symptoms and improve quality of life in patients with Idiopathic Pulmonary Fibrosis.
This trial will investigate BI 1015550 to be used in this patient population either as stand-alone treatment or in addition to local standard of care (SoC), which may or may not include currently approved antifibrotic treatments (nintedanib or pirfenidone). FVC change from baseline will be used to generate sufficient evidence of efficacy in the subpopulation on no background antifibrotic treatment, to inform the phase III program.
Project Details
Principal Investigator: TBC
Study Completion: TBC
Local Ref: 4855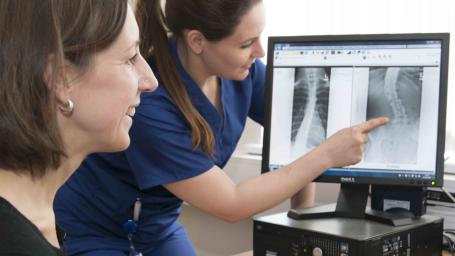 Become one of the thousands of people taking part in research every day within the NHS.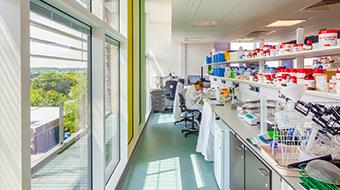 Find out more about our research and how we're working to improve patient care.
Contact Research
Research & Development
North Bristol NHS Trust
Level 3, Learning & Research building
Southmead Hospital
Westbury-on-Trym
Bristol, BS10 5NB

Telephone: 0117 4149330
Email: research@nbt.nhs.uk