Rheumatology research taking place at North Bristol NHS Trust
Please speak to the person treating you to see if there is a research study that may be able to help you.
Completed Studies:
PRedSS
A Phase II Randomised Controlled Study of Oral Prednisolone in Early Diffuse Cutaneous Systemic Sclerosis
Our aim is to investigate whether treatment with the steroid prednisolone is beneficial in patients with early diffuse cutaneous systemic sclerosis (also termed "scleroderma"). This is a controversial subject. Although it is very possible that prednisolone can help relieve the severe pain, itching, and disability (due to contractures and musculoskeletal involvement) of early diffuse scleroderma, doctors are often reluctant to prescribe prednisolone because of possible side effects, particularly an increased risk of serious kidney problems. Our proposed trial, treating patients with either prednisolone or placebo therapy for 6 months, should provide clinicians with a long-awaited answer to the important clinical question: Can prednisolone be used as a therapy in this group of patients?
The study, funded by Arthritis Research UK, aims to determine:
Is moderate dose prednisolone effective in reducing pain, disability and skin thickening in patients with early diffuse scleroderma?

Is moderate dose prednisolone a safe therapy in patients with early diffuse scleroderma (with particular reference to kidney function)?
If the answer to both is 'yes', then prednisolone therapy will be much more widely prescribed for this patient group.
This randomised controlled trial will recruit 72 patients with early diffuse scleroderma (i.e. having skin involvement for less than 3 years) over a 3 year period. The patients will receive 6 months treatment with either moderate dose prednisolone (36 patients) or matched placebo (36 patients). Patients will be recruited from up to 13 UK centres, and attend on 5 occasions (screen, baseline, 6 weeks, 3 and 6 months). At each visit a number of measurements will be taken including functional ability, degree of skin involvement (skin score), mood and kidney function, allowing us to determine whether 'active' (prednisolone) therapy is effective and free from serious side effects.
Project Details
Principal Investigator: Dr Harsha Gunawardena
Study Completion: 31/03/2021
Local Ref: 4080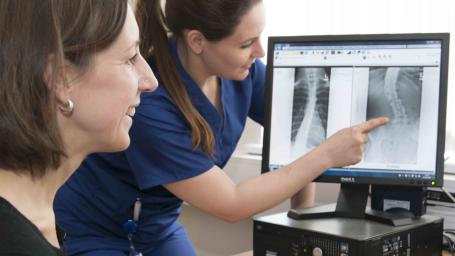 Become one of the thousands of people taking part in research every day within the NHS.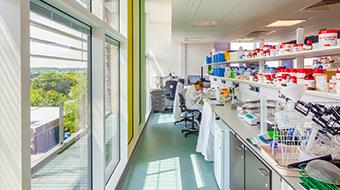 Find out more about our research and how we're working to improve patient care.
Contact Research
Research & Development
North Bristol NHS Trust
Level 3, Learning & Research building
Southmead Hospital
Westbury-on-Trym
Bristol, BS10 5NB

Telephone: 0117 4149330
Email: research@nbt.nhs.uk