A vital branch of our Acute Care Department, the Stroke Clinical Research Team deliver national and international multi-centre studies in Stroke and related specialities, working to advance the care that we give to our patients.
The team also work closely with colleagues across the Trust and beyond to develop new and innovative research ideas that test new treatments especially in the field of stroke.
Please speak to the person treating you to find out if there is a research study that may be able to help you.
Completed Studies:
Stroke Awareness
Little is known about public awareness of stroke risk factors, warning signs, and response in the general adult population in the United Kingdom (UK).
The aim of this survey is to find out what people who had a stroke understand and what knowledge they have of stroke signs and symptoms.
Project Details
Principal Investigator: Dr Philip Clatworthy
Study Completion: 01/07/2020
Local Ref: 4597
MORe PREcISE
Morbidity Prevalence Estimate at six months, following a Stroke: A Cohort Study.
This study set out to quantify the prevalence of morbidity at six months post-stroke, by building on the standard data collected in the post stroke phase for stroke audits. By gathering this information, commissioners of care, planners and third sector organisations can adapt to and answer the needs of a post-stroke population.
In the past, the data collected by national audit programmes are concentrated on what can be termed 'process or process of care' data. The utility of these data are in the ability to audit the care received by stroke survivors on stroke units against evidenced standards for care, thus ensuring evidence based practice.
Project Details
Principal Investigator: Ms Kerry Smith
Study Completion: 01/09/2019
Local Ref: 4393
ICONS II
ICONS II was a randomised controlled trial to compare the effectiveness and cost-effectiveness of a systematic voiding programme with usual care in reducing the severity of urinary incontinence in patients with stroke.
Project Details
Principal Investigators: Dr Philip Clatworthy
Study Completion: 31/05/2020
Local Ref: 4490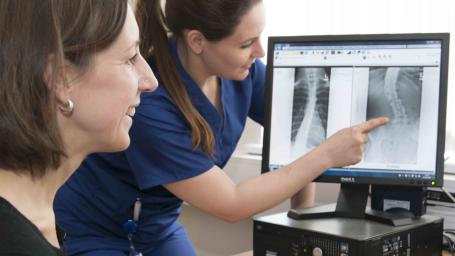 Become one of the thousands of people taking part in research every day within the NHS.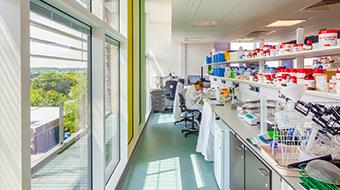 Find out more about our research and how we're working to improve patient care.
Contact Research
Research & Development
North Bristol NHS Trust
Level 3, Learning & Research building
Southmead Hospital
Westbury-on-Trym
Bristol, BS10 5NB

Telephone: 0117 4149330
Email: research@nbt.nhs.uk