Urology Completed Research
Having delivered clinical excellence and research innovation working collaboratively with both drug and device companies, the North Bristol NHS Trust urology department now delivers the clinical service for the whole Bristol area increasing both our clinical and research potential.
The department has an enviable position focussing world leading clinicians, dedicated research staff and a patient population invested in the development of future treatment options.
Please speak to the person treating you to find out if there is a research study that may be able to help you.
Studies in follow-up:
PUrE
Renal tract stone disease is very common and mainly affects adults of working age and the incidence has been increasing. Approximately 50% of renal stones will cause symptoms and up to 26% will require an active intervention. Currently the NHS has three treatment options for lower pole kidney stones, extracorporeal shock wave lithotripsy (ESWL), percutaneous nephrolithotomy (PNL) and flexible ureterorenoscopy with laser lithotripsy (FURS). This UK wide multi-centre RCT (with internal feasibility) will determine for lower pole stones whether flexible ureterorenoscopy with laser lithotripsy result in better quality of life (EQ-5D) than ESWL or PNL (chosen according to stone size).
Project Details
Principal Investigator: Mr Francis Keeley
Study Completion: 01/09/2021
Local Ref: 3692
ADD-ASPIRIN
Background: Cancer is a global problem. There is significant pre-clinical and epidemiological evidence demonstrating that aspirin has anti-cancer effects. Recently, individual patient data meta-analyses, from trials designed to assess cardiovascular benefits of aspirin, have shown reductions in cancer incidence and mortality associated with regular aspirin use. Additionally, the CAPP2 trial has demonstrated that daily aspirin prevents cancers associated with the Lynch syndrome.
In the meta-analyses, short-term effects on cancer mortality and a decrease in risk of metastases suggest a role for aspirin in the treatment as well as prevention of cancer. This is supported by several large observational datasets. Concerns over toxicity, particularly serious haemorrhage, have limited the use of aspirin in the primary prevention of cancer. In the adjuvant setting the benefit:risk ratio will be different, with higher morbidity and mortality from recurrent cancer potentially outweighing risks associated with regular aspirin use.

Aim: To assess whether regular aspirin use after standard therapy prevents recurrence and prolongs survival in patients with early stage common solid tumours. International recruitment will allow assessment of the intervention in different communities.

Methods: The question will be addressed in four tumour sites (colorectal, breast, gastrooesophageal, prostate) using parallel trials with a common infrastructure. Each trial will be a multicentre, phase III, double-blind, placebo-controlled randomised trial. Participants will be randomised to 100mg aspirin, 300mg aspirin or a matching placebo, to be taken daily for 5 years.
Primary outcomes will depend on tumour site and trials will be separately powered, requiring 2000-3000 patients with each tumour type to demonstrate effects of aspirin on disease recurrence and survival. Secondary outcomes include overall survival, adherence, gastrointestinal complications and cardiovascular events.
Project Details
Principal Investigator: Dr Michael Shere
Study Completion: 02/05/2027
Local Ref: 3589
Completed Studies:
FUTURE
Female Urgency, Trial of Urodynamics as Routine Evaluation (FUTURE study); a superiority randomised clinical trial to evaluate the effectiveness and cost effectiveness of invasive urodynamic investigations in management of women with refractory overactive bladder symptoms. Aims to:
Determine whether routine Urodynamics investigation and comprehensive clinical assessment significantly improves patient-reported success rates following treatment, compared to comprehensive clinical assessment only;

Assess the cost-effectiveness of routine Urodynamics investigation and comprehensive clinical assessment, compared to comprehensive clinical assessment only.
Project Details
Principal Investigator: Mr Hashim Hashim
Study Completion: 30/04/2021
Local Ref: 4020
iROC
Radical cystectomy (RC) represents the gold standard treatment for invasive bladder cancer. Reductions in morbidity and mortality from this operation have occurred in recent years through refined anaesthesia, surgical techniques, and centralization of services in high volume centres. The multimodal concept of enhanced recovery after RC (ERAS), which includes pre, intra and post-operative steps, has also helped to reduce the length of stay and complications after RC further.
For most abdominal surgery, it is recognized that minimally invasive surgery is less morbid than open surgery, and produces improvements in post-operative recovery without altering the curative nature of the procedure. However, to date, there is little or conflicting evidence of any benefit from minimally invasive surgery over open surgery for RC. This may reflect the complex nature of this procedure (involving surgery to both the urinary and gastro-intestinal tracts), limitations of the current evidence or that there is no benefit. To date, three prospective trials have compared RARC with open RC (ORC). However, each has been limited by sample size and design, or their application of RARC with extra-corporeal reconstruction or have yet to report.
We believe that there are no studies (reported or planned) that have compared optimal RARC (e.g. with intra-corporeal reconstruction) with optimal ORC (e.g. high volume centre using ERAS). In addition, we believe none have adequately assessed the rehabilitation from RC. As such, we now propose a prospective RCT to randomize eligible patients to either ORC or RARC. We will focus upon measures of functional recovery and the return to normal activities.
Project Details
Principal Investigator: Mr Edward Rowe
Study Completion: 30/11/2019
Local Ref: 4172
UNBLOCS
The Bristol Urological Institute, a world renowned centre for urological research and urodynamics, at North Bristol NHS Trust has just completed a £1.2million three year trial, funded by the National Institute of for Health Research (NIHR) to compare the current 'gold' standard treatment TURP (Transurethral Resection of the Prostate) for treating men with an enlarged prostate gland compared to a new type of laser called Thulium.
As men get older it is common for their prostate gland to get bigger. The prostate gland sits at the exit of the bladder like a collar so when it enlarges it can be difficult, or even impossible, for men to pass urine or can cause other bothersome urinary symptoms. 25,000 men each year have an operation to relieve this problem by reducing the size of the prostate, making it one of the most common operations performed in the NHS.
One of the reasons for carrying out the UNBLOCS trial was a suggestion that the laser procedure may have resulted in less time spent in hospital and with less bleeding.
The results have clearly shown that both procedures showed a good improvement with no difference in hospital stay or bleeding. However, the men who received the TURP procedure showed a better improvement in their flow rate, though both procedures were clinically significant. Both groups of men also scored equally in terms of their quality of life and lower urinary tract symptoms following their procedure.
Although the current gold standard TURP, is slightly more cost effective and takes slightly less time than the laser procedure, the results have shown that both procedures are effective for treating men with lower tract symptoms.
The results of the trial will now form a framework for NICE (National Institute of health and Excellence) ensuring that we are giving men the best available treatment.
Here, Professor Hashim Hashim, Principal Investigator of the UNBLOCS study, delves further into the project's outcomes:
To find out more about UNBLOCS, the study's results have now been published in the NIHR HTA Journal and The Lancet.
Project Details
Principal Investigator: Prof Hashim Hashim
Study Completion: 30/09/2017
Local Ref: 3249
Related Information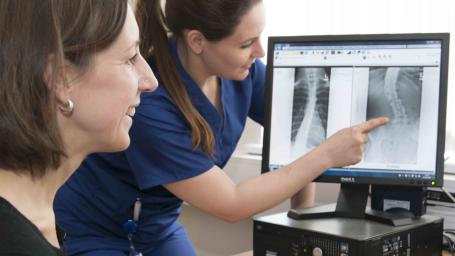 Become one of the thousands of people taking part in research every day within the NHS.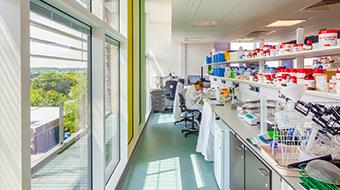 Find out more about our research and how we're working to improve patient care.
Contact Research & Innovation
Research & Innovation
North Bristol NHS Trust
Floor 3, Learning & Research Centre
Southmead Hospital
Westbury-on-Trym
Bristol, BS10 5NB

Telephone: 0117 4149330
Email: research@nbt.nhs.uk