The Vascular Research team conducts research that aims to improve the care of men and women using vascular services department at NBT. This includes arterial surgery, diabetic foot care, leg ulcers, varicose veins, and other vascular diseases.
We have had a successful research team in place for several years delivering complex interventional and observational studies.
The team collaborates widely with other disciplines and professions to develop ground-breaking research and care, for our patients and throughout the NHS.
Please speak to the person treating you to see if there is a research study that may be able to help you.
Studies in follow-up:
BASIL-3
One in every 1000-2000 people in the UK will be diagnosed with advanced cases of Severe Limb Ischemia (SLI) yearly.
As a result of a combination of smoking, diabetes mellitus, high blood pressure, high cholesterol levels, kidney failure and the ageing process, some people develop atherosclerosis (aka 'hardening' of the arteries) in their legs. In SLI even minor injuries to the foot can fail to heal, resulting in the development of ulceration, even gangrene.
Unless the blood supply to the leg and foot is improved, many people affected by SLI will lose their limb and/or die within 12 months. As well as causing great suffering, SLI places a large economic burden upon health (NHS) and social care services.
Most SLI patients with disease in the femora-popliteal arteries are treated by endovascular means, which involves opening up the diseased arteries with balloons and sometimes the use of metal tubes called stents. In recent years, a number of "advanced" endovascular technologies - drug eluting stent (DES) and drug coated balloons (DCB) – have become available but the evidence base for using these new technologies is weak and they are much more expensive than the traditional methods.
The purpose of BASIL-3 is to determine which treatment is best at preventing amputation and death, getting the ulcers and gangrene to heal, and relieving pain in people with SLI. The costs of the 3 revascularisation strategies will be studied to see which offers the best value for money for the NHS.
Project Details
Principal Investigator: Peter Mezes
Study Completion: 30/11/2022
Local Ref: 3668
BASIL-2
Multi-centre randomised controlled trial to compare the clinical and cost-effectiveness of a `vein bypass first' with a `best endovascular first' revascularisation strategy for severe limb ischemia due to infra-popliteal arterial disease: Bypass vs. Angioplasty in Severe Ischemia of the Leg.
Project Details
Principal Investigator: Mr William Neary
Study Completion: 30/04/2023
Local Ref: 3529
SAVER - Prospective, international, non-interventional study with the aim to assess the treatment by the Stellarex Balloon according to the instructions For Use
This is an observational clinical study called SAVER. The purpose of SAVER is to collect data on the patients treated with a drug-coated angioplasty balloon called Stellarex™ and assess the balloon's performance. Patients will be invited to participate in this study if they have leg ischemia (poor blood supply to your leg) generated by the narrowing of a blood vessel.  Angioplasty treatment has been recommended or there is an intention to use the Stellarex balloon to attempt to restore your blood flow in the leg. 
The balloon has been tested, approved and is commercially available in Europe.
The clinical study will be conducted in up to 10000 patients at up to 330 sites throughout the world, including approximately 40 sites in United Kingdom.
There will be no additional testing or assessments required for this study. We are only asking to collect your data from your medical records to continue to assess the treatment by the Stellarex balloon according to the Instructions for Use.
Project Details
Principal Investigator: Peter Mezes
Study Completion: 31/05/2022
Local Ref: 4003
Completed Studies:
NESIC
The aim is of the NESIC study is to assess the clinical efficacy and mechanism of NMES compared to best local therapy in the management of IC.
There is a significant global health burden of peripheral arterial disease (PAD), commonly presenting as Intermittent Claudication (IC) or lower limb pain on exertion settling with rest. IC limits exercise tolerance and impairs quality of life.
Management includes cardiovascular risk factor control and supervised exercise therapy (SET), however SET is significantly underutilised and not available in all NHS Trusts, where only exercise advice is provided. Neuromuscular Electrical Stimulation (NMES) may improve the distance walked before symptomatic limitation and improve quality of life.
Project Details
Principal Investigator: Prof Robert Hinchliffe
Study Completion: 30/09/2020
Local Ref: 3903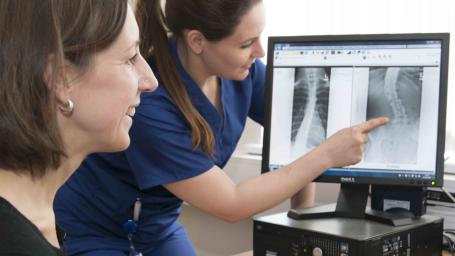 Become one of the thousands of people taking part in research every day within the NHS.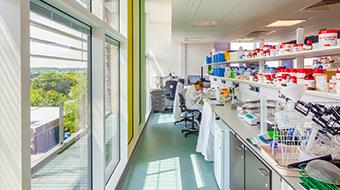 Find out more about our research and how we're working to improve patient care.
Contact Research & Innovation
Research & Innovation
North Bristol NHS Trust
Floor 3, Learning & Research Centre
Southmead Hospital
Westbury-on-Trym
Bristol, BS10 5NB

Telephone: 0117 4149330
Email: research@nbt.nhs.uk